BSF97005
Herbs for healthy metabolism
Helps to stimulate metabolism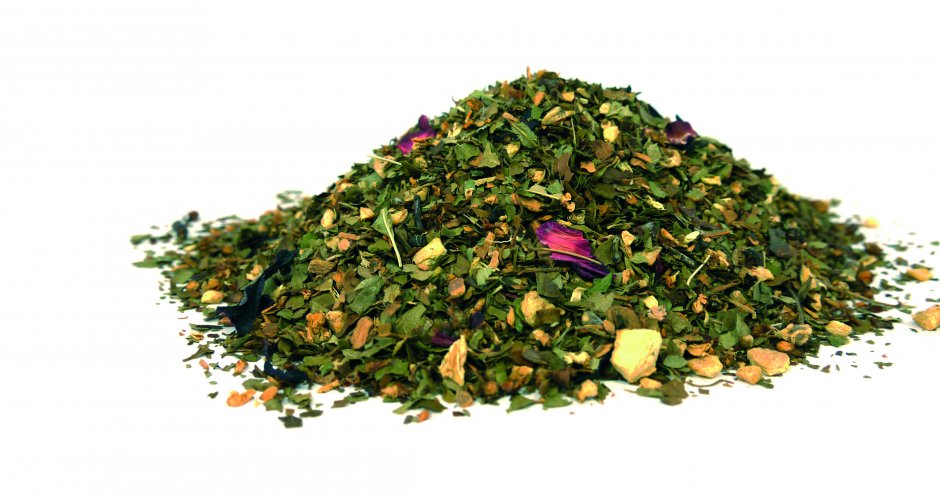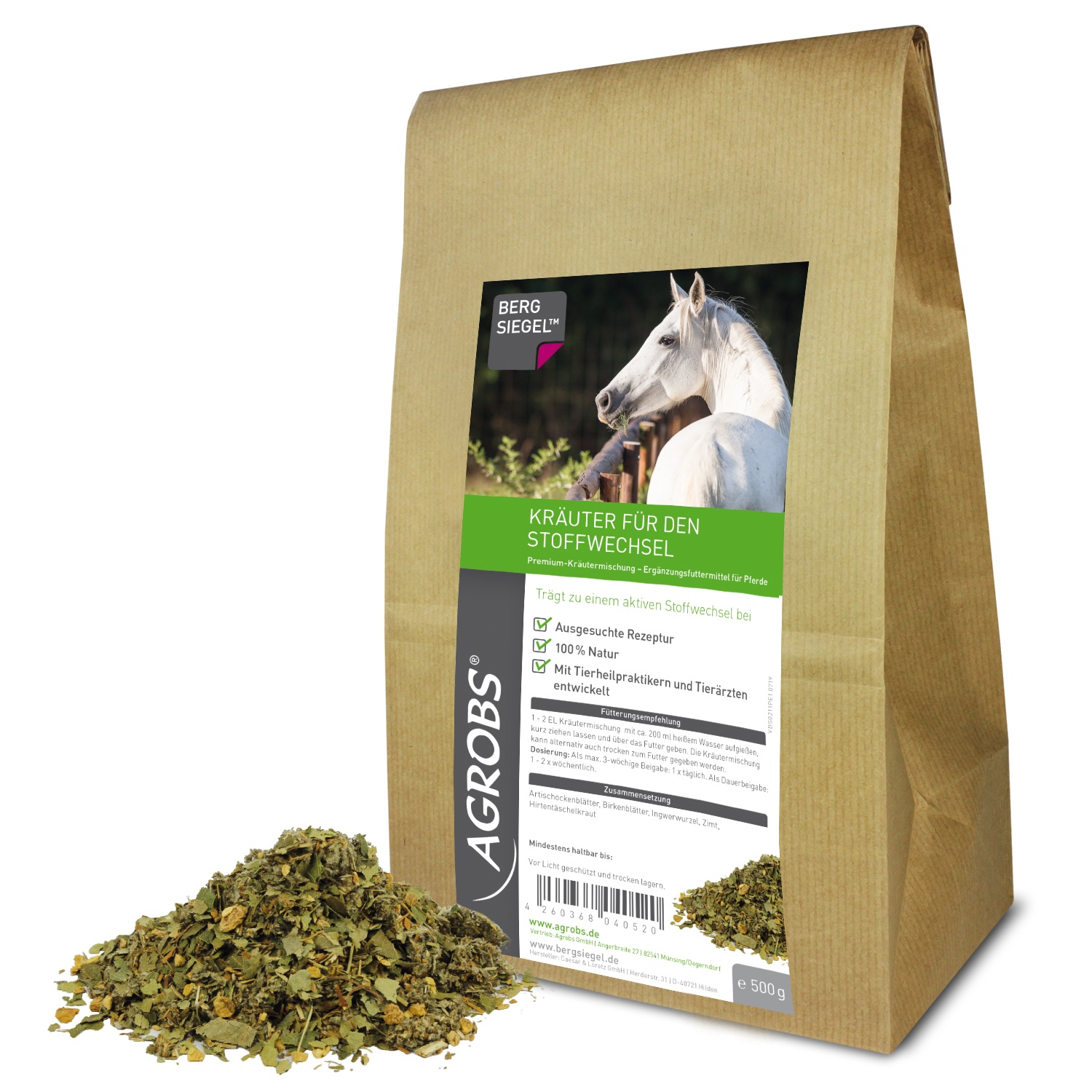 Helps to stimulate metabolism
Improves blood circulation
Helps to improve fat metabolism
All-natural
Special formula
Developed in collaboration with alternative veterinary practitioners and veterinary surgeons
Commercial Form: 500g bag
This combination of carefully selected herbs helps stimulate metabolism.
Also promotes healthy moulting.

Consult your veterinary surgeon or alternative veterinary practitioner if your horse suffers from acute or chronic ailments.

For information on the effects of herbs in relation to doping, consult the Equine Anti-Doping and Controlled Medication Regulations of the German Equestrian Federation (Deutsche Reiterliche Vereinigung e. V.). These can be found on the German Equestrian Federation website.
Feeding Recommendation
pour around 200 ml of boiling water over 1–2 tablespoons of herb mixture, let steep briefly and add to feed. This herbal mixture can also be added to feed dry.
Dosage:
for use over no longer than 3 weeks: once daily
for long-term use: 1–2 times per week.
Composition
Feed additives, Ingredients:
Artichoke, birch leaves, ginger root, cinnamon, capsella
Analytic Components:
| | | | |
| --- | --- | --- | --- |
| Crude protein | 11,90 % | Sodium | 0,07 % |
| Crude fibre | 17,20 % | Calcium | 0,95 % |
| Crude oils and fats | 2,70 % | Phosphorus | 0,19 % |
| Crude ash | 7,70 % | Moisture content | 7,10 % |
Customer Rating

14.03.2017
Kerstin from Sulzbach-laufen
Sehr zufrieden!
Habe es meiner fjordstute letztes Jahr zum fellwechsel schon gegeben. Frisst es sehr gerne. Ich mische es einfach ins Müsli. Da sie es immer sehr schwer hat ihr vieles Fell los zu bekommen, denke ich dass es auf jeden Fall eine gute Unterstützung ist ! Wenn mann es 2 Wochen als kurze und danach nur noch 1-2 mal die Woche gibt, reicht es auch ne weile. Hab Nichtraucher einen Beutel letztes Jahr benötigt !

08.05.2016
Anonym
Super Kräuter
Kräuter in Superqualität, werden gut gefressen, nach ca. einer Woche sieht man die Wirkung am Fell...

16.09.2015
C. Lipinski from Delmenhorst
Sehr gut
Die Kräuter sind sehr lecker (findet mein Pferd). Er leidet an KPU. Die Kräuter Regen seinen Stoffwechsel an. Das war schon nach ein paar Tagen erkennbar. Vermehrte Nierentätigkeit. Kann ich nur empfehlen. Die Lieferung erfolgte schnell.

15.05.2015
Verena
Tolle Produkte
Füttere die Kräuter jetzt seit 2 Wochen und unsere Pferde sehen TOP aus! Einfach nur tolle und vor allem natürliche Produkte. Uneingeschränkt zu empfehlen!

23.06.2014
Andrea Korhummel from Blumberg
Super Kräuter
Die Kräuter sind sehr gut riechen herrlich frisch und mein Pferd mag sie auch was bei diesem Tier nicht so selbstverständlich ist. Lieferung und Beratung sind auch top.
Show more comments