BSK12010
Fenugreek seeds
The herbal "all-rounder"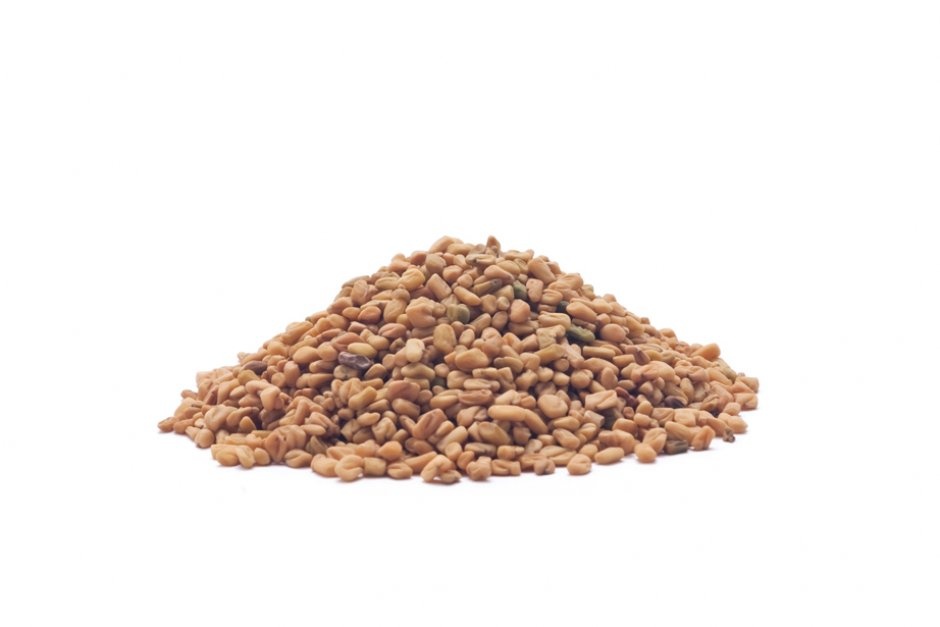 High in vitamin C
Helps promote healthy airways
Supports respiratory health
Ideal for underweight horses
Helps stimulate appetite
Delivers important amino acids
Promotes milk flow in nursing mares
Helps support kidney function
Commercial form: 1kg bag
Fenugreek is a plant native to southern France and northern Africa, and can reach 50 cm in height. Today it is also cultivated in regions of Asia.
Uses/properties:
contains vitamin C to support the immune system
has a positive effect on the respiratory tract
promotes free airways
ideal for undernourished horses – can stimulate appetite
provides important fatty acids for a shiny coat and healthy hooves
promotes milk production in nursing mares
supports kidney function
Consult your veterinary surgeon or alternative veterinary practitioner if your horse suffers from acute or chronic ailments.
For information on the effects of herbs in relation to doping, consult the Equine Anti-Doping and Controlled Medication Regulations of the German Equestrian Federation (Deutsche Reiterliche Vereinigung e. V.). These can be found on the German Equestrian Federation website.
Feeding Recommendation
the following quantities are recommended as supplement to daily rations: Large horses 30–50 g, thoroughbreds 40 g, ponies 30 g Rule of thumb: 10 g per 100 kg of horse's body weight
Warning: performance-enhancing substance!
Fenugreek seeds are included on the Equine Prohibited Substance List. Discontinue feeding at least 48 hours before the start of competition. The German Equestrian Federation regularly publishes its Equine Anti-Doping and Controlled Medication Regulations, containing information on healing herbs in relation to doping rules. These can be obtained through the German Equestrian Federation website.
Composition
Singel Feed for horses, Ingredients:
100% fenugreek seeds
Customer Rating

20.09.2019
Anonym
Solide aber keine Bio Qualität
Ich verwende die Samen vor allem als Tee und mein Pferd frisst es gerne. Auch mir schmecken Sie allerdings nicht so gut wie die Samen mit Bioqualität.

13.08.2018
Beate from Leibnitz
Retter in der Not
Mein junger Friesenhengst hat immer wieder Probleme mit Kotwasser und Durchfall, und der Bockshornkleesamen ist stets ein verlässlicher Helfer. Ich verwende ihn aufgekockt, 2EL Bockshornkleesamen und 1 EL Leinsamen, mit 250 ml Wasser 15 min. köcheln lassen; 2x täglich zum Futter, für einige Tage. Nach 24 Stunden stellt sich verlässlich die Besserung ein. Ich kann das Produkt nur empfehlen, es wird von meinen Buben auch gerne gefressen. Und mit 1kg kommt man auch eine Zeit lang aus. Die Qualität ist toll.

20.05.2015
Carla from Korschenbroich
Ganz gut, wird aber ungern gefressen
Von der Qualität her machen die Bockshornkleesamen einen sehr guten Eindruck. Mein Pony mag sie aber nicht so gerne, sodass er einen Rest seiner Heucobs am Ende stehen lässt. Ohne die Samen hat er immer alles brav aufgefressen und ausgeleckt.Vielleicht muss er sich noch mehr an den Geschmack gewöhnen.