BSF95005
Herbs for gut health
Promotes natural gut bacteria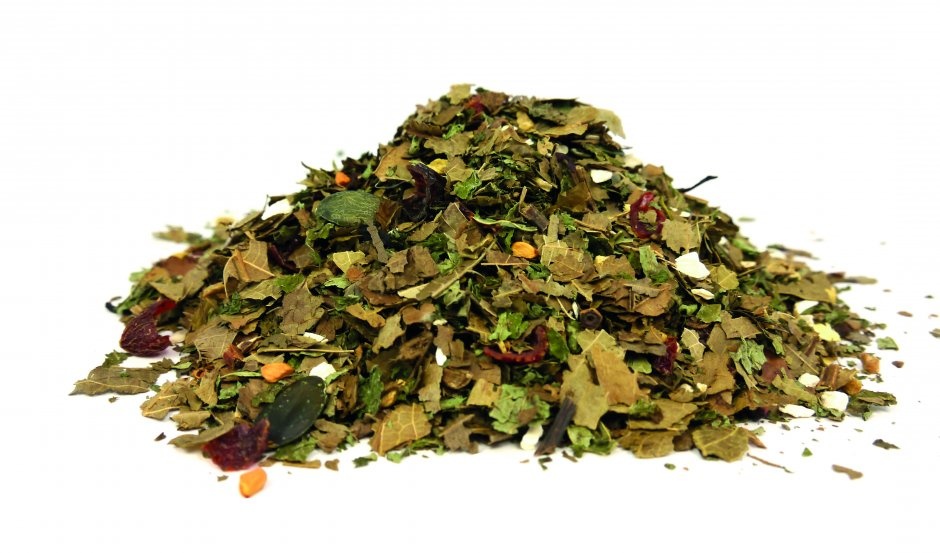 Supports natural intestinal flora
All-natural
Special formula
Developed in collaboration with alternative veterinary practitioners and veterinary surgeons
Commercial form: 500g bag
Descriotion
This herbal mixture promotes natural intestinal flora to keep a horse's intestinal tract healthy.
NOT A SUBSTITUTE FOR A WORMING PROGRAMME!

Consult your veterinary surgeon or alternative veterinary practitioner if your horse suffers from acute or chronic ailments.

For information on the effects of herbs in relation to doping, consult the Equine Anti-Doping and Controlled Medication Regulations of the German Equestrian Federation (Deutsche Reiterliche Vereinigung e. V.). These can be found on the German Equestrian Federation website.
Feeding Recommendation
pour around 200 ml of boiling water over 1–2 tablespoons of herbs, let soak briefly and add to feed.
this herbal mixture can also be added to feed dry.
Dosage:
for use over no longer than 3 weeks: once daily.
for long-term use: 1–2 times per week.
Composition
Feed additives for horses, Ingrediients:
Walnut leaves, horseradish, ginger root, rose hip peels with seeds, lemon balm leaves, pumpkin seeds, hibiscus blossoms
Analytic Components:
| | | | |
| --- | --- | --- | --- |
| Crude protein | 11,90 % | Sodium | 0,07 % |
| Crude fibre | 17,20 % | Calcium | 0,95 % |
| Crude oils and fats | 2,70 % | Phosphorus | 0,19 % |
| Crude ash | 7,70 % | Moisture content | 7,10 % |
Customer Rating

25.09.2019
Anonym
Tolle Zusammensetzung!
Ich mische eine handvoll unter das Alpengrün-Müsli und mein Pony frisst die Schüssel ratzebutzeleer. Seitdem ich die Darmkräuter gebe, ist der Bauch nicht mehr so aufgebläht.

23.02.2018
Hugens from Kopp
Super Kräuter!
2,5 Jahr lang hatte meine junge Stute große ärger mit Würmer. Soviele wurmkuren sind rein gegangen. Es hat alles nichts gebracht. Nachten lang nicht schlafen können weil ich immer Angst hätte sie morgens früh tot zu finden. Letztes Jahr Oktober bin ich angefangen ihr diese Kräuter zu geben und heute kam den Befund von kotuntersuchung. Sie ist wurmfrei! Keine spulwurmen oder blutwurmen mehr zu finden. Also super Kräuter!

01.02.2016
Anonym
Hochwertige Mischung
Die Qualität der Kräuter ist sehr gut, frisch und nicht fisselig. Ich füttere die Mischung mangels Wasserkocher trocken, aber auch als Sud im Mash frisst mein Pferd es gerne. Ob es hilft, wird sich erst mit der Zeit zeigen. Als Vorbeugung nach einer Wurmkur aber sicher nicht verkehrt.

08.12.2015
Schneider from Gstadt
Guter Duft
Die Kräuter riechen frisch und sind gut aufzugießen. Meine Stute frisst es sehr gerne und läßt sich auch von dem Meerrettichgeruch nicht stören.

13.11.2015
Wenke from Eisenberg
Super Kräuter!
sehr gute Qualität, man riecht, was drin ist, wird gut gefressen und unterstützt auf jeden Fall die Wurmabwehr