AGF17000
alpenheu
Premium Hay for Horses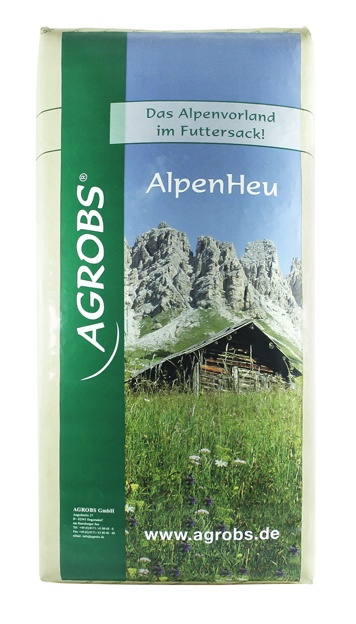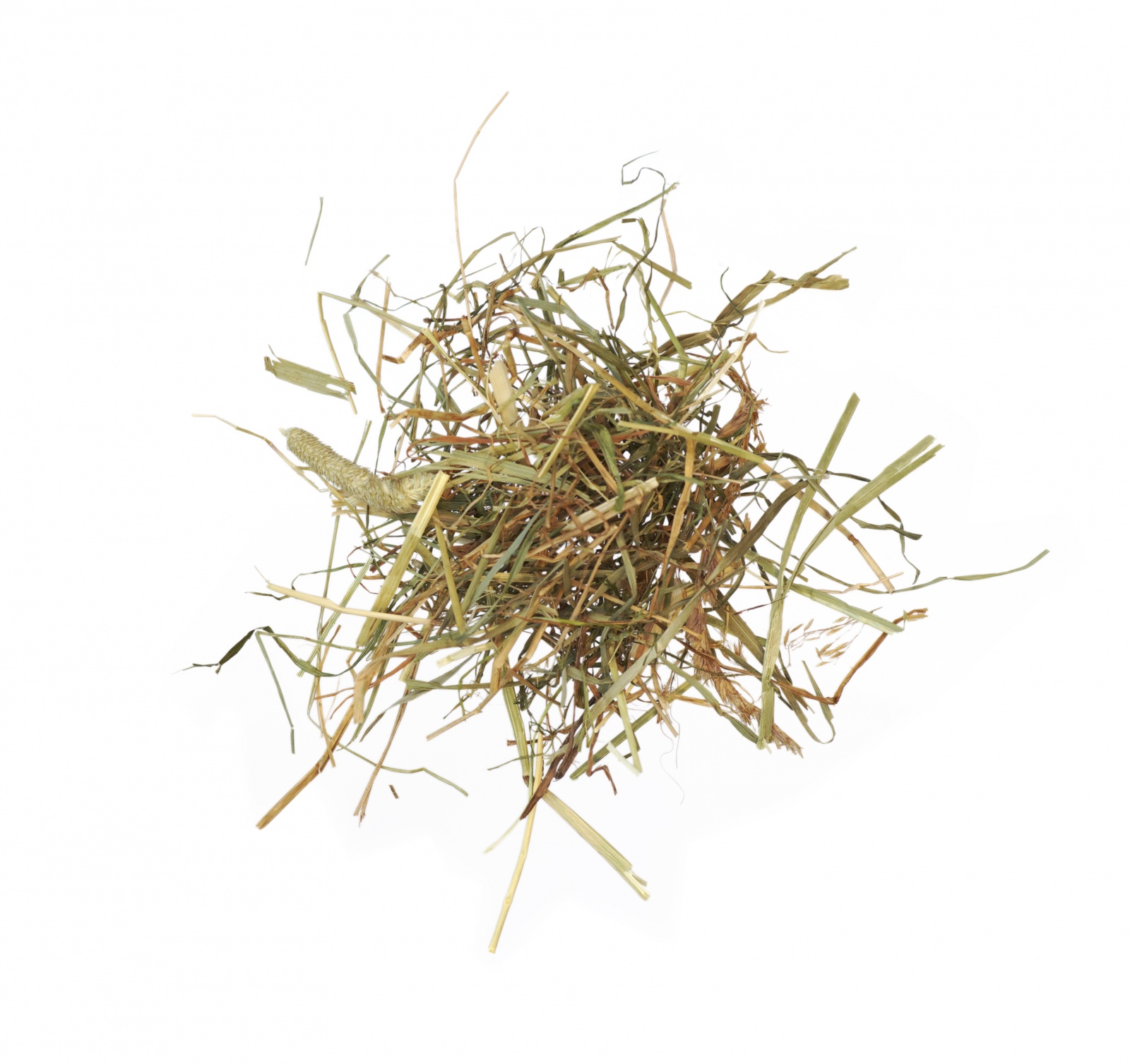 different grasses and herbs guarantee high contents of vital substances and crude fibre
fibre length of up to 15 cm
100 % high-quality hay for at home and the road
gently warm air-dried and sun-dried hay
dust extraced for highest quality
rich in natrural vitamins and trace elements
Commercial form:
12,5 kg bale

The grasslands in the foothills of the Bavarian Alps, from which Agrobs AlpenHeu comes, are a true natural treasure – an ideal location where, thanks to the combination of altitude and calcium-rich soil, meadows grow rich in grasses and wild herbs.
Agrobs AlpenHeu is harvested at just the right time and at the correct height. The harvest is determined by the vegetation, taking place between the end of blossoming and seed production. This provides the high fiber content required for horses, also ensuring a low protein and fructan content.
After harvesting, the grasses and herbs are dried carefully and then mixed with sun-dried hay before dust is removed. The result is high-quality, dust-free Agrobs AlpenHeu. The unique composition of ingredients provides a variety of minerals, trace elements and vitamins, leading to the great taste of Agrobs AlpenHeu.
Regular monitoring of the crops is crucial to the high quality of Agrobs AlpenHeu. At least once a year, plant stock, condition of soil and surface cultivation are checked.
AREAS OF USE
100% hay basis feed
for enhancement of the daily ration of hay
also ideal for travelling because it is easy to transport
Feeding Recommendation
approximately 1.5 kg per 100 kg ideal body weight per day
poor doers and underweight horses can be fed Alpenheu ad lib
Composition
Single feed for horses, ingredients:
Meadow grasses and herbs, warm air dried and sun-dried
Analytic components:
Crude protein
6.90 %
Fructan
3.38 %
Crude oils and fats
1.40 %
Zinc
25.00 mg/kg
Crude fibre
30.30 %
Manganese
58.00 mg/kg
Crude ash
3.60 %
Copper
5.60 mg/kg
Calcium
0.37 %
Selenium
< 0.04 mg/kg
Phosphorus
0.16 %
Lysine
0.36 %
Magnesium
0.16 %
Methionine
0.13 %
Chloride
0.24 %
Cystine
0.14 %
Sodium
0.02 %
Threonine
0.30 %
Potassium
1.18 %

Digestible energy

7.52 DE MJ/kg
Sulphur
0.16 %

Metabolisable energy

6.40 ME MJ / kg
Starch
1.34 %
Precaec. dig. crude protein
3.40 %
Sugar
6.70 %
The analysed values are native origin.
Status 01/2020