AGF17000
alpenheu
Premium Hay for Horses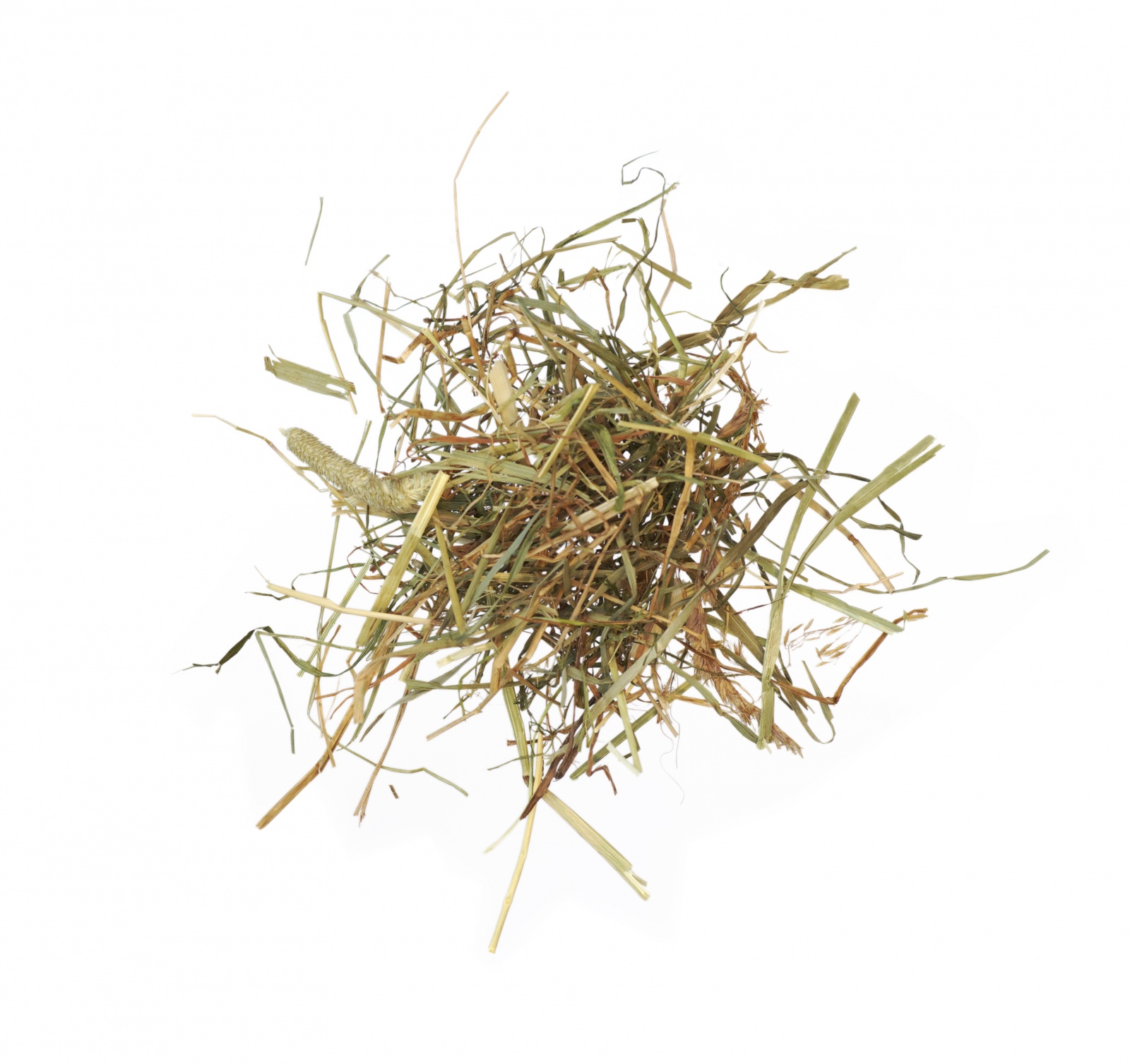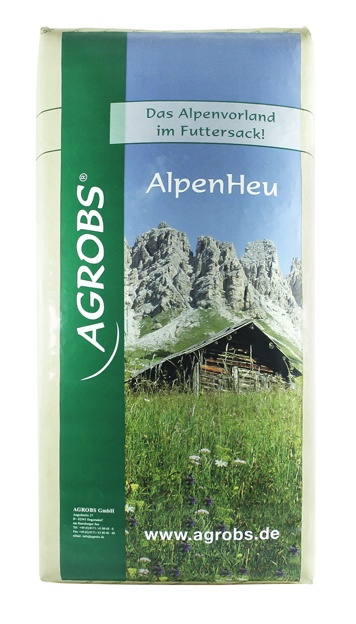 different grasses and herbs guarantee high contents of vital substances and crude fibre
fibre length of up to 15 cm
100 % high-quality hay for at home and the road
gently warm air-dried and sun-dried hay
dust extraced for highest quality
rich in natrural vitamins and trace elements
Commercial form:
12,5 kg bale

For many of us, the smell of hay awakens pleasant thoughts. The scent of freshly mown grass, wildflowers, and herbs brings back memories of warm summer days.
For our horses, however, hay means much more. Hay is an important source of equine nutrition and fibre, and should serve as the foundation of a well-balanced feed ration. The equine digestive system is designed to obtain energy from grasses and herbs, and horses consume a large amount of hay every day as a basis of their diet. Hay is indispensable for equine gut health, increases chewing and promotes tooth abrasion in connection with slow eating. This underscores the importance of hay in equine nutrition.
AGROBS AlpenHeu is harvested from the lush high meadows just north of the Bavarian Alps. The altitude and the lime-rich soil offer an ideal location for biodiverse meadows with a high concentration of herbs.
AGROBS AlpenHeu is cut at the right time and in the right length. Harvest time is determined by the vegetation and is carried out between the end of the grasses' flowering period and their seed formation. This ensures the high crude fibre content that horses need along with a low protein and fructan content.
After being harvested, the grasses and herbs are gently dried with warm air, mixed with sun-dried hay, and cleaned of dust, resulting in high-quality, dust-free AGROBS AlpenHeu. Its unique composition contains numerous native minerals, trace elements and vitamins, giving AGROBS AlpenHeu its special delicious taste.
Regular inspections of the meadows are essential for the high quality of AGROBS AlpenHeu. Plant stocks, the soil conditions and land maintenance are inspected at least once a year.
High in crude fibre
Low in protein
With over 60 different types of grasses and herbs
High in natural vitamins and trace elements
Now with new 12.5 kg packaging for longer fibres!
Packaged in recyclable film.
AREAS OF USE:
100% hay basis feed
for enhancement of the daily ration of hay
also ideal for travelling because it is easy to transport
Feeding Recommendation
approximately 1.5 kg per 100 kg ideal body weight per day
poor doers and underweight horses can be fed Alpenheu ad lib
Composition
Single feed for horses, ingredients:
Meadow grasses and herbs, warm air dried and sun-dried
Analytical components:
Crude protein
6.80 %
Fructan
5.77 %
Crude oils and fats
1.50 %
Zinc
17.00 mg/kg
Crude fibre
27.30 %
Manganese
136.80 mg/kg
Crude ash
5.50 %
Copper
3.50 mg/kg
Calcium
0.26 %
Selenium
0.041 mg/kg
Phosphorus
0.17 %
Lysine
0.23 %
Magnesium
0.12 %
Methionine
0.09%
Chloride
0.24 %
Cystine
0.05 %
Sodium
0.04%
Threonine
0.22 %
Potassium
1.06 %

Digestible energy

7.64 DE MJ/kg
Sulphur
0.10 %

Metabolisable energy

670 ME MJ / kg
Starch
0.17 %
Prececal dig. crude protein
4.42 %
Sugar
9.50 %
The analysed values are of native origin.
The analysed sugar value is also of wholly native origin. No added artificial sugars.
Status 02/2022