Our expert team
AGROBS introduces itself: on this page, meet our qualified and experienced expert team.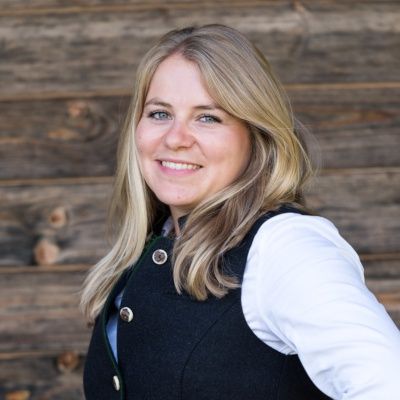 Daniela Hanke, BSc. in Agricultural Science
When I was a little girl, the horse fever caught me and never let me go since: since my first riding lesson at the age of seven years, horses in the meanwhile accompany me for more than 20 years. After my abitur, the passion for horses and my growing interest in farming and housing farm animals led me to study agriculture with the main focus on animal products at the Hochschule Weihenstephan-Triesdorf. At AGROBS, I work in the area of feeding advice, research and development and predominately focus on the written and telephonic feeding advice.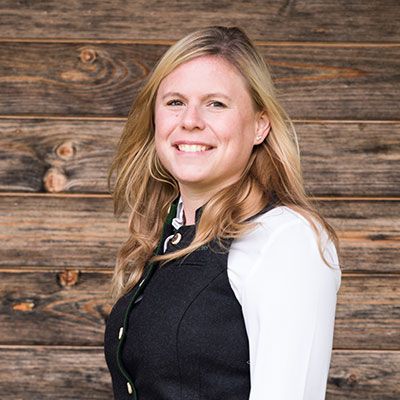 Antonia Triebig, BSc. Agricultural Sciences
I have always wanted to work with and for animals. After completing school I moved from my native Heidelberg to Bamberg to complete my training as a veterinary assistant in a dual clinic for small animals and horses. There I quickly discovered that feeding animals according to their needs significantly contributes to keeping them healthy. In order to intensify my knowledge in animal nutrition and especially about the various animal feeds themselves and their versatile uses, I decided to study agricultural sciences at the University of Hohenheim to earn a bachelor's degree in animal sciences. At AGROBS, I now primarily work to develop new feeds and advise our customers on their animals' nutritional needs.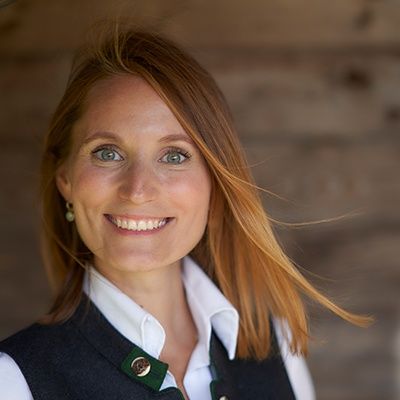 Dr. Elena Feltl, veterinary
My love for animals, especially horses, made it clear to me very early on that my professional career would involve working with them. After my veterinary studies in Munich and my work at the veterinary clinic in Starnberg, I wrote my doctoral thesis for the chair of hygiene and technology of milk at the Ludwig-Maximilians-Universität Munich. My work at AGROBS now allows me to devote myself daily to a topic that has long been extremely important to me – natural and species-appropriate feeds for horses.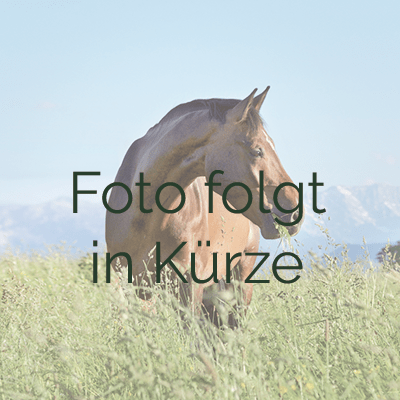 Celina Hofmann, veterinary
When I was nine, an imported piebald Gypsy cob gelding entered my life. Four years old, he was just as green behind the ears as I was, and quickly presented several seemingly unsolvable problems. I decided that I would learn everything there is to know about horses. After completing school there was no question of studying anything except veterinary medicine. I soon became interested in animal nutrition. In 2019 my enthusiasm for horse feeds brought me to Agrobs. Here I can share what I've learned about horses so far. I am especially interested in the science of feeding according to need and behaviour.

My piebald professor, now greyed but still kicking, continues to show me every day that one never stops learning about horses.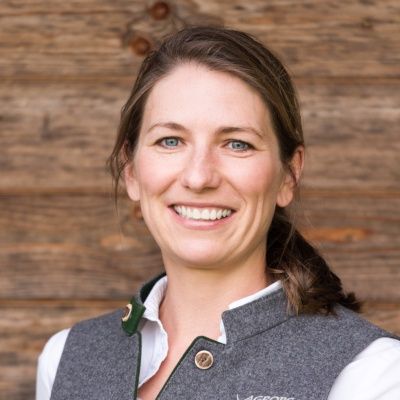 Barbara Keßler, MSc. in Agriculture - currently on parental leave
Raised in Utting at the Ammersee, already as a child I was enthusiastic for all kinds of animals and farming. I have been riding for 30 years now and have my own horses. Since 2010, I run my own little boarding stable, based on the concept of "Paddock Trails". After my studies at the Fachhochschule Weihenstephan in agricultural marketing and agricultural management, I began working for AGROBS in the area of product development and consultation. In order to continue my studies concerning animal nutrition, I studied agricultural sciences with the main focus on animal housing / animal nutrition at the Technische Universität München while working for AGROBS.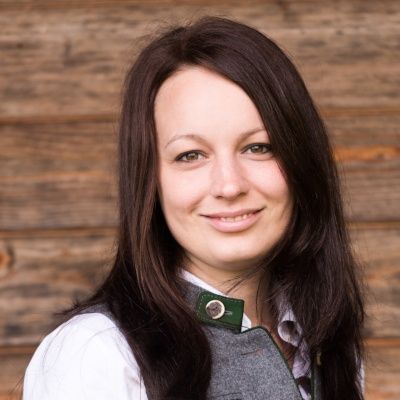 Dr. Katharina Martin, veterinary - currently on parental leave
My interest in medicine, biology and especially my own two Icelandic horses had a great influence on my decision to study veterinary medicine. After my studies in Munich, I took a doctoral degree in the area of epilepsy research. Subsequently I stayed in research, until, in 2015, my passion for horses led me to AGROBS. Since, I work in the area of product development, consulting and quality assurance. The development of healthy feed as well as supporting the owners in finding the ideal diet for their horses is especially important to me.