AGF32000
amino pur
Rich in Essential Amino Acids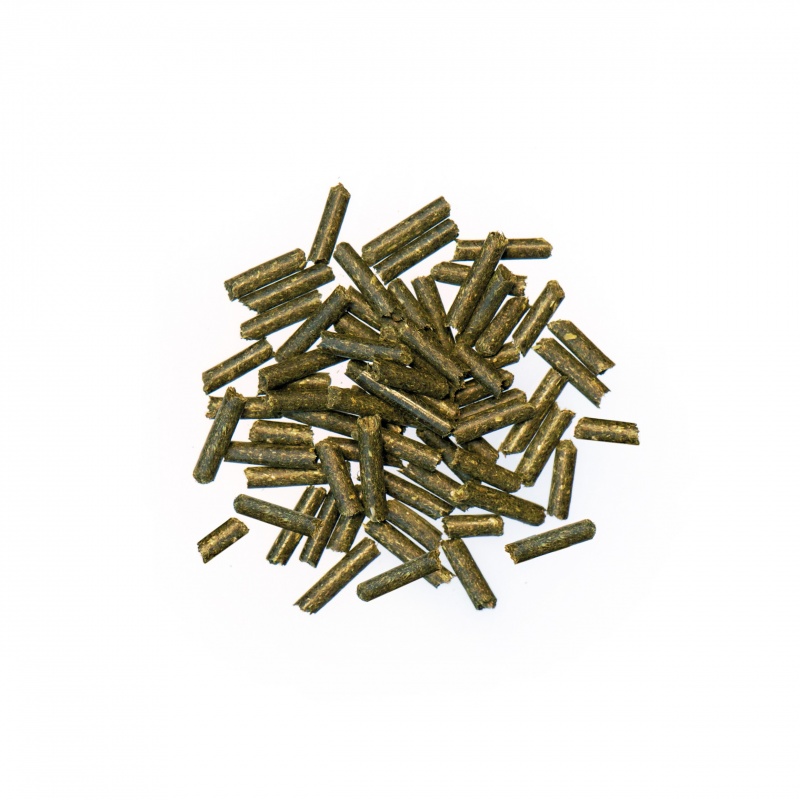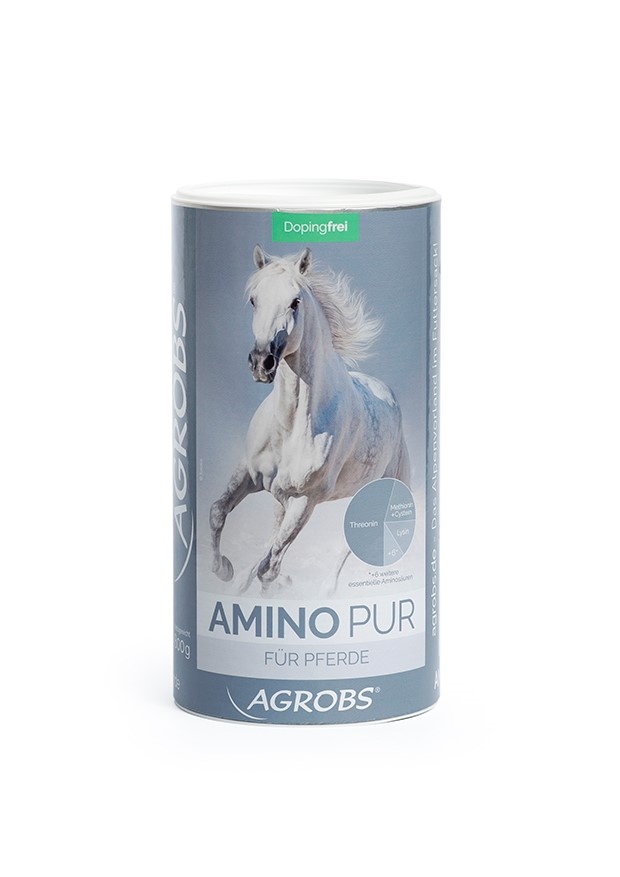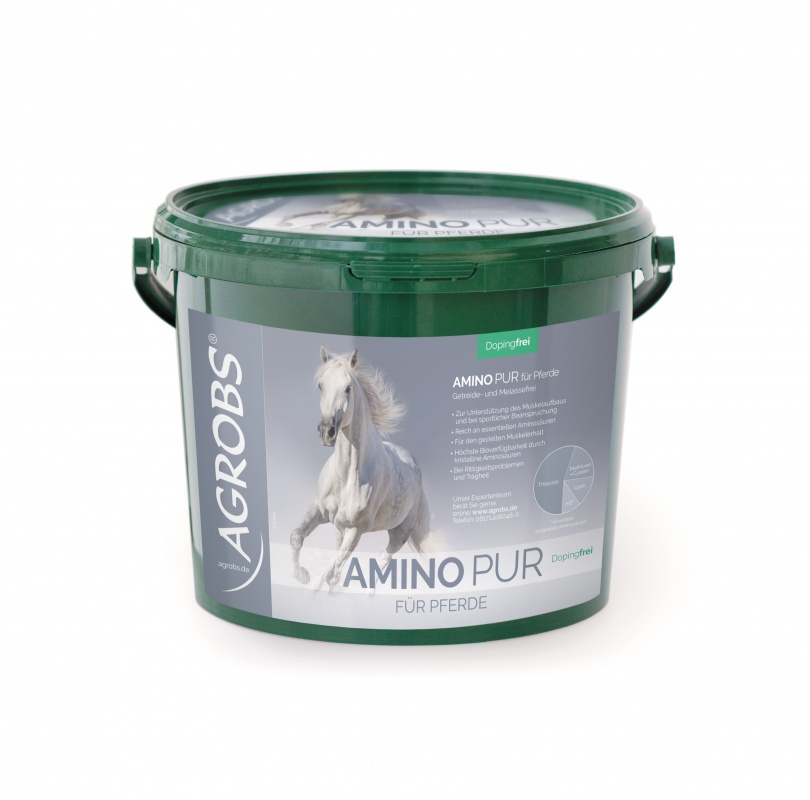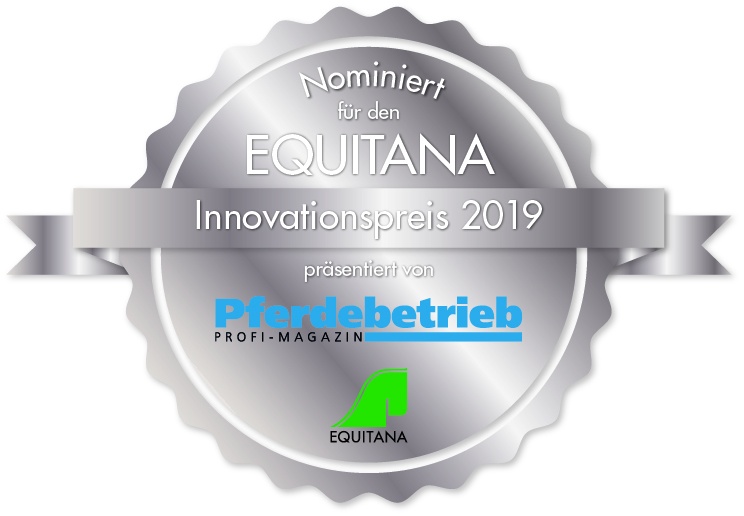 for specific muscle build-up in case of athletic stress
purely herbal, free of GMO
pellet size: Ø 3 mm
to support muscel maintenance
+ 6 further essential amino acids
highest bioavailability due to the high content of crystalline amino acids
Commercial form:
3 kg bucket
800 g container

Problems with rideability, insufficient muscle tone despite regular training, skin, hoof and coat problems may occur even with an adequate supply of vitamins and minerals. These problems are often caused by an insufficient supply of essential amino acids.
Amino pur's special composition of air-dried meadow grasses and herbs, spirulina and linseed makes it especially suitable for horses with delicate metabolisms. It can sensibly compensate for a deficiency of essential amino acids without overloading the metabolism with excess protein. Amino pur is rich in highly available amino acids – particularly threonine, methionine and lysine.
AREAS OF USE
in case of low-protein / grain-free nutrition
easy keepers (horses and ponies)
for specific supply with essential amino acids
in case of high need during muscle enhancement training
young horses during growth, carrying or lactating mares
old horses and horses with a thick coat
Feeding Recommendation
as cure over 4 to 8 weeks and for permanent feeding also. When fed directly before or after training, the best effectiveness is reached.
15 - 20 g per 100 kg body weight per day
(1 level measuring spoon = approximately 20 g)
Composition
Feed additive for horses, ingredients:
Prenatura® dried green fibres*, algae (Spirulina), linseed
*= made of grass, herbs and legumes
Analytical components:
| | | | |
| --- | --- | --- | --- |
| Crude protein | 28.10 % | Sodium | 0.20 % |
| Prececal dig. crude protein | 22.90 % | Calcium | 0.64 % |
| Crude oils and fats | 2.40 % | Phosphorus | 0.25 % |
| Crude fibre | 15.60 % | Metabolisable energy | 2.93 % |
| Crude ash | 7.90 % | Digestible energy | 8.30 ME MJ/kg |
Additives per kg:
| | | | |
| --- | --- | --- | --- |
| L-Lysine Monohydrochloride (3c322) | 25 000 mg | L-Threonine (3c410) | 150 000 |
| DL-Methionine (3c301) | 60 000 mg | | |
Status: 01/2023