BSK11000
Chasteberry
Supports hormonal balance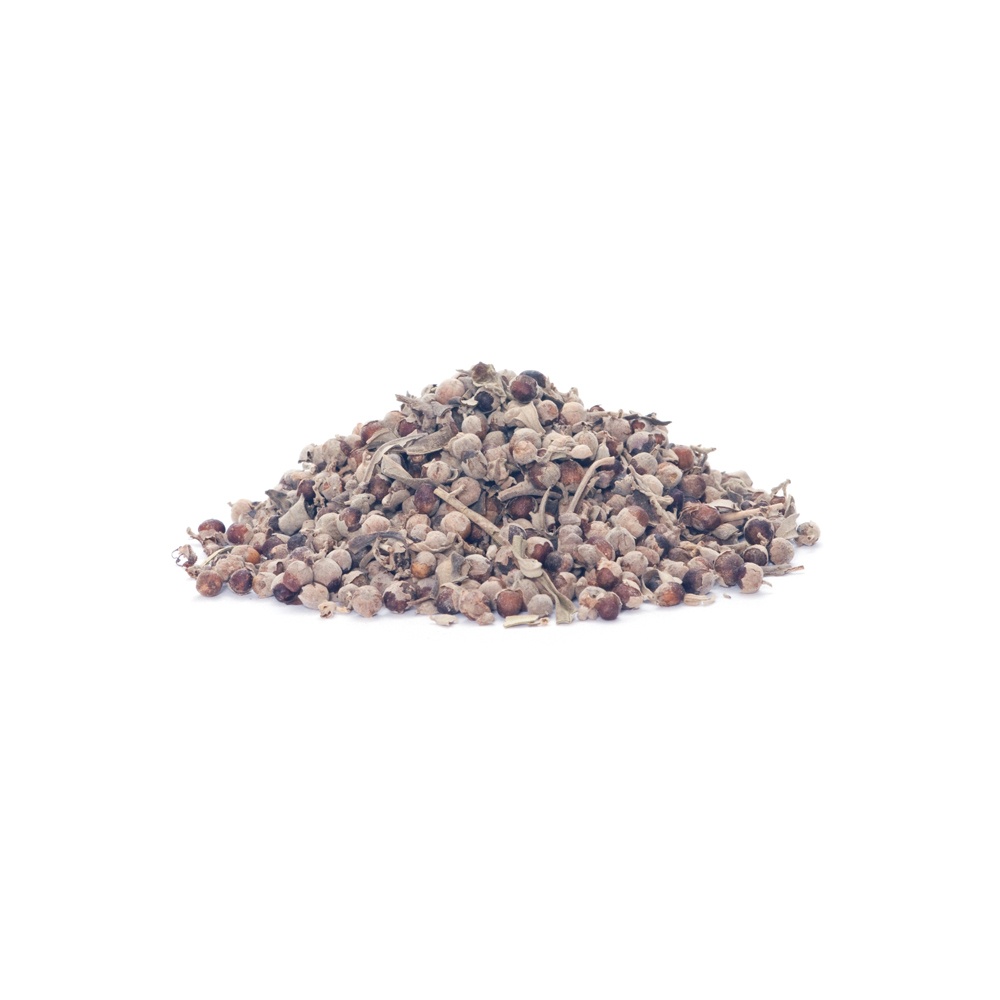 Helps promote fertility
Helps to relax mares in heat
Relieves irritability for mares in heat
Helps hormone regulation
Chasteberry, also known as monk's pepper, was prescribed to monks and nuns as an anaphrodisiac in the Middle Ages.
Stallion owners in particular are familiar with chasteberry's hormone-regulating effects. Mares and horses that are gelded late also benefit from this herb's properties.
Chasteberry can also have a positive effect on fertility as it helps regulate the female reproductive cycle. In addition, it promotes relaxation and relieves symptoms of mares in season.

Note: Discontinue the feeding of chasteberry after covering and do not feed to pregnant mares.

Chasteberry aids pituitary gland function and thus helps to regulate hormonal metabolic processes. Chasteberry also helps lower blood sugar levels.
An increase in vitality can be observed in the moulting period.

Consult your veterinary surgeon or alternative veterinary practitioner if your horse suffers from acute or chronic ailments.
For information on the effects of herbs in relation to doping, consult the Equine Anti-Doping and Controlled Medication Regulations of the German Equestrian Federation (Deutsche Reiterliche Vereinigung e. V.). These can be found on the German Equestrian Federation website.
Feeding Recommendation
5 g per 100 kg body weight added to feed daily
over a 6-week period.
Note: Do not feed to pregnant mares. Discontinue immediately after covering.
Composition
Single Feed, Ingredients:
100% chasteberries
Analytic Components
| | |
| --- | --- |
| Crude protein | 6,5 % |
| Crude fibre | 41,7 % |
| Crude oils and fats | 5,8 % |
| Crude ash | 4,5 % |
| Moisture content | 10,7 % |