BSK10000
Hawthorn leaves with blossoms
Supports cardiovascular health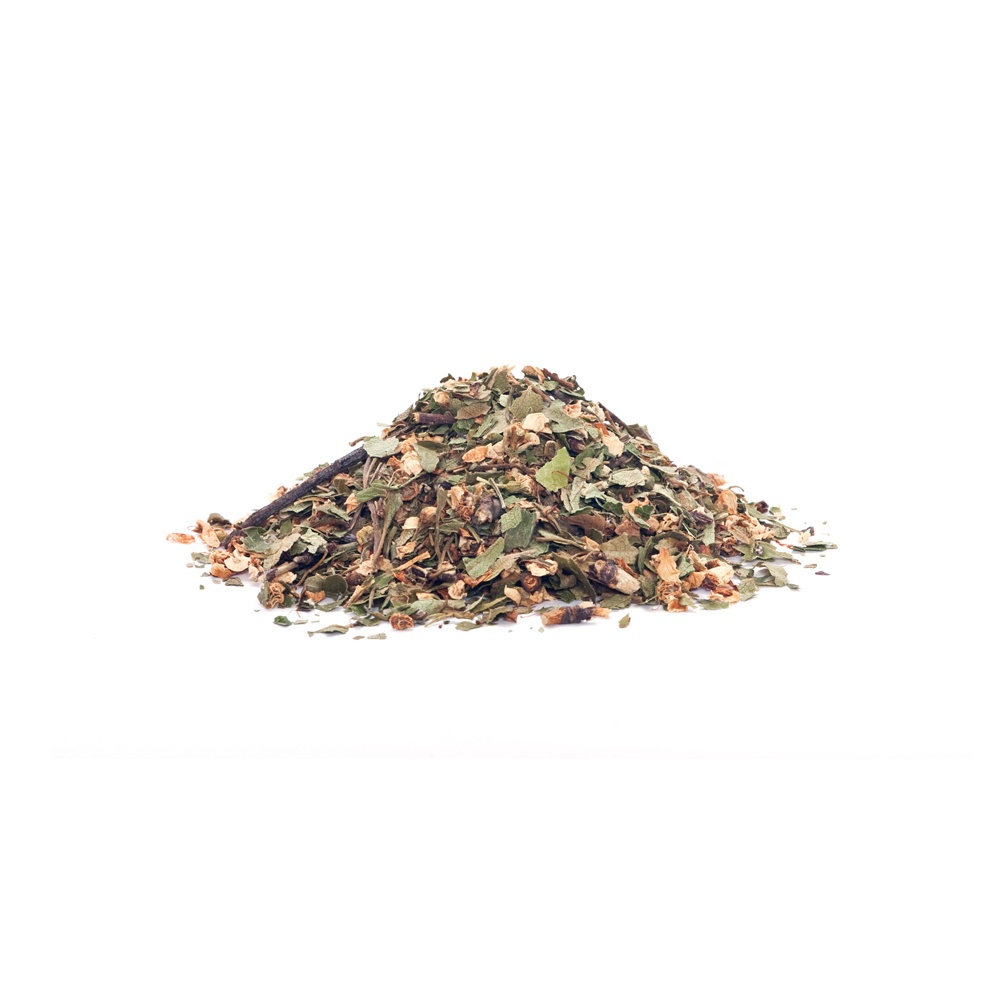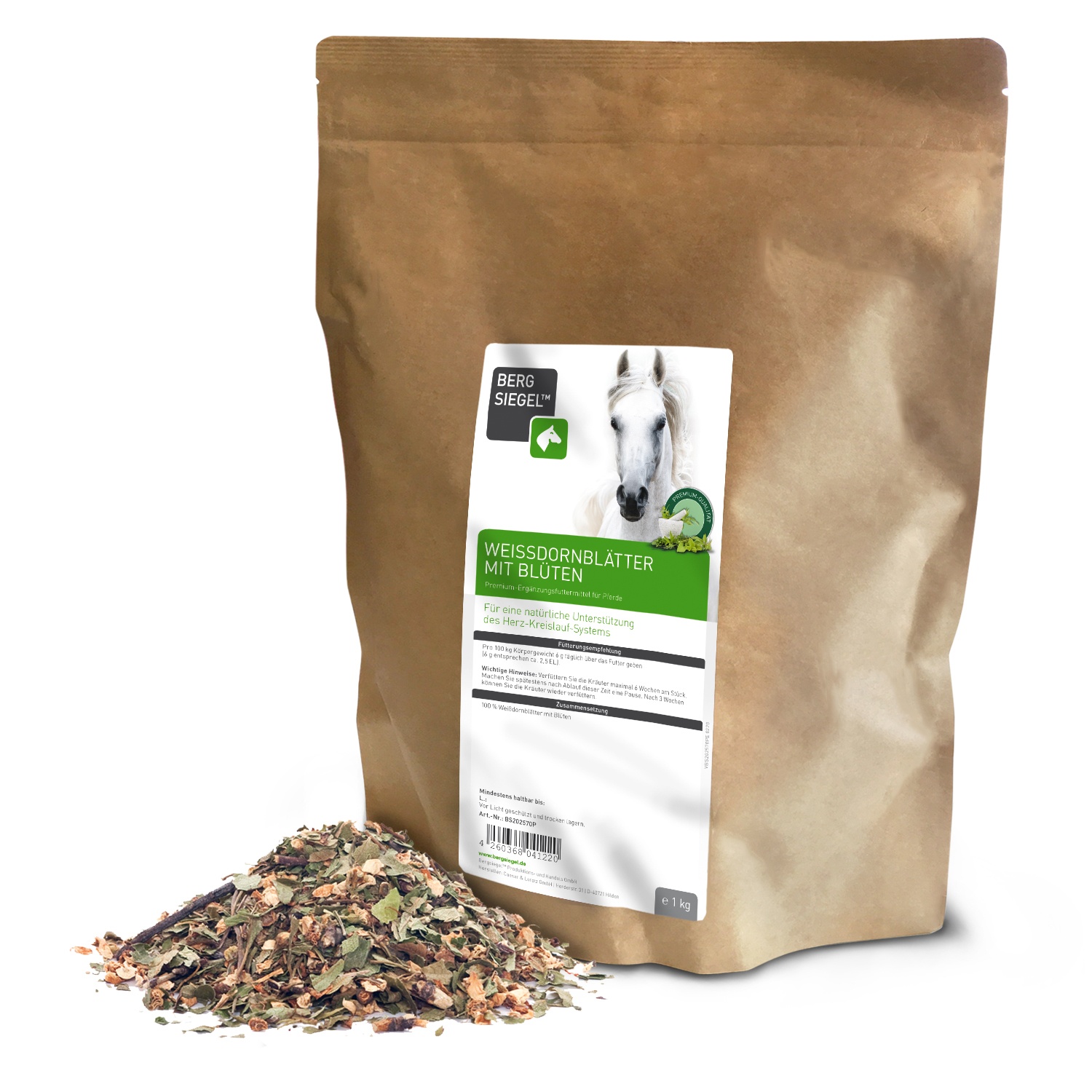 Supports healthy circulation
Helps strengthen equine hearts
Stimulates blood circulation
Helps stimulate cardiovascular system
Hawthorn has been a plant representing hope since the Middle Ages and is used to treat a variety of ailments.
Hawthorn is often fed to older horses in order to improve circulation.

Bergsiegel Weißdornblätter mit Blüten helps strengthen the heart; it also improves blood flow, energises and thus increases the well-being of (older) horses, especially in hot weather. It stimulates heart activity and supports circulation with lasting effect.

Consult your veterinary surgeon or alternative veterinary practitioner if your horse suffers from acute or chronic ailments.

For information on the effects of herbs in relation to doping, consult the Equine Anti-Doping and Controlled Medication Regulations of the German Equestrian Federation (Deutsche Reiterliche Vereinigung e. V.). These can be found on the German Equestrian Federation website.
Feeding Recommendation
the following quantities are recommended as supplement to daily rations:
Warmbloods 30–50 g, thoroughbreds 40 g
ponies 30 g.
Administer the herbs over a six-week period.
consult a vet before feeding to horses with heart problems.
Composition
Single feed for horses, Ingredients:
100% hawthorn leaves with blossoms

Analytic Components:
| | |
| --- | --- |
| Crude protein | 12,0 % |
| Crude fibre | 14,0 % |
| Crude oils and fats | 1,6 % |
| Crude ash | 7,2 % |
| Moisture content | 9,2 % |