BSF92000
Herbs for kidney health
Naturally supports healthy kidneys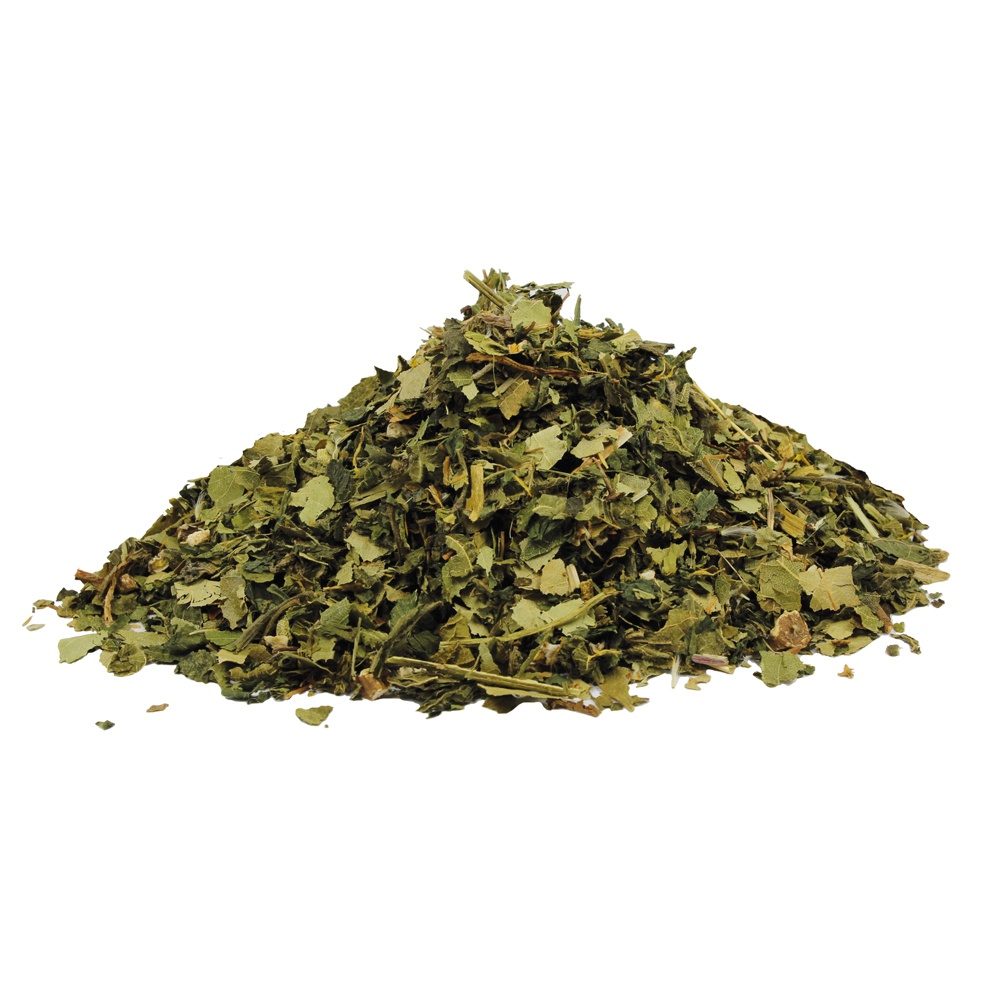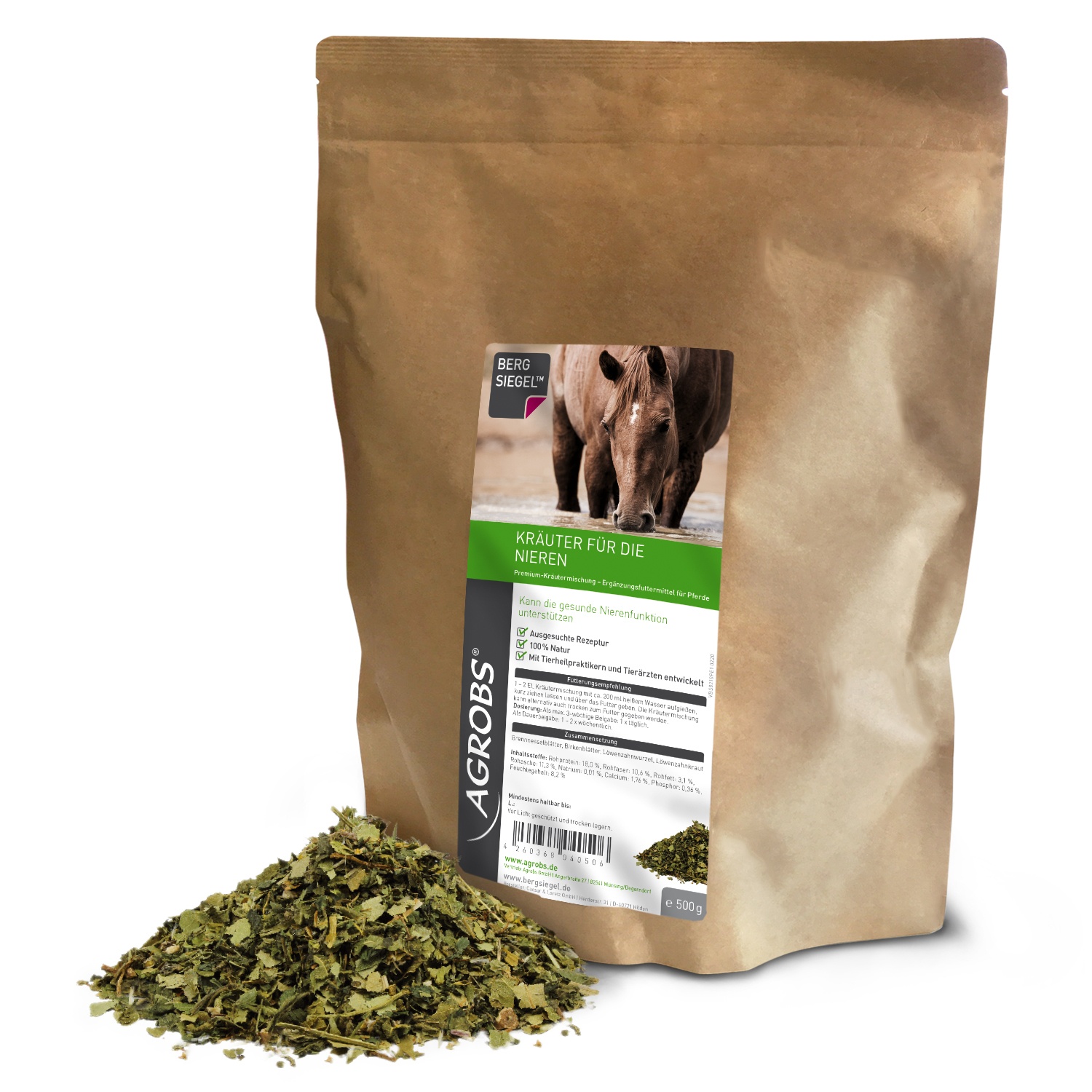 Supports kidney function
Some herbs can stimulate urinary flow
Contains quality nettle leaves
All-natural
Special formula
Developed in collaboration with alternative veterinary practitioners and veterinary surgeons
Commercial form:
500 g bag

Kräuter für die Nieren is a special combination of nettle leaves, dandelion leaf and root and birch leaves created to promote good kidney health by stimulating natural urine flow.

Consult your veterinary surgeon or alternative veterinary practitioner if your horse suffers from acute or chronic ailments.

For information on the effects of herbs in relation to doping, consult the Equine Anti-Doping and Controlled Medication Regulations of the German Equestrian Federation (Deutsche Reiterliche Vereinigung e. V.). These can be found on the German Equestrian Federation website.
Feeding Recommendation
pour around 200 ml of boiling water over 1–2 tablespoons of herb mixture, let steep briefly and add to feed. This herbal mixture can also be added to feed dry.
Dosage:
for use over no longer than 3 weeks: once daily.
for long-term use: 1–2 times per week.
Composition
Feed additives for horses, Ingredients:
Nettle leaves, birch leaves, dandelion leaf, dandelion root
Analytic Components:
| | | | |
| --- | --- | --- | --- |
| Crude protein | 18,00 % | Natrium | 0,01 % |
| Crude fibre | 10,60 % | Calcium | 1,76 % |
| Crude oils and fats | 3,10 % | Phosphorus | 0,36 % |
| Crude ash | 11,30 % | Moisture content | 8,20 % |