BSK05000
Milk Thistle
Supports liver function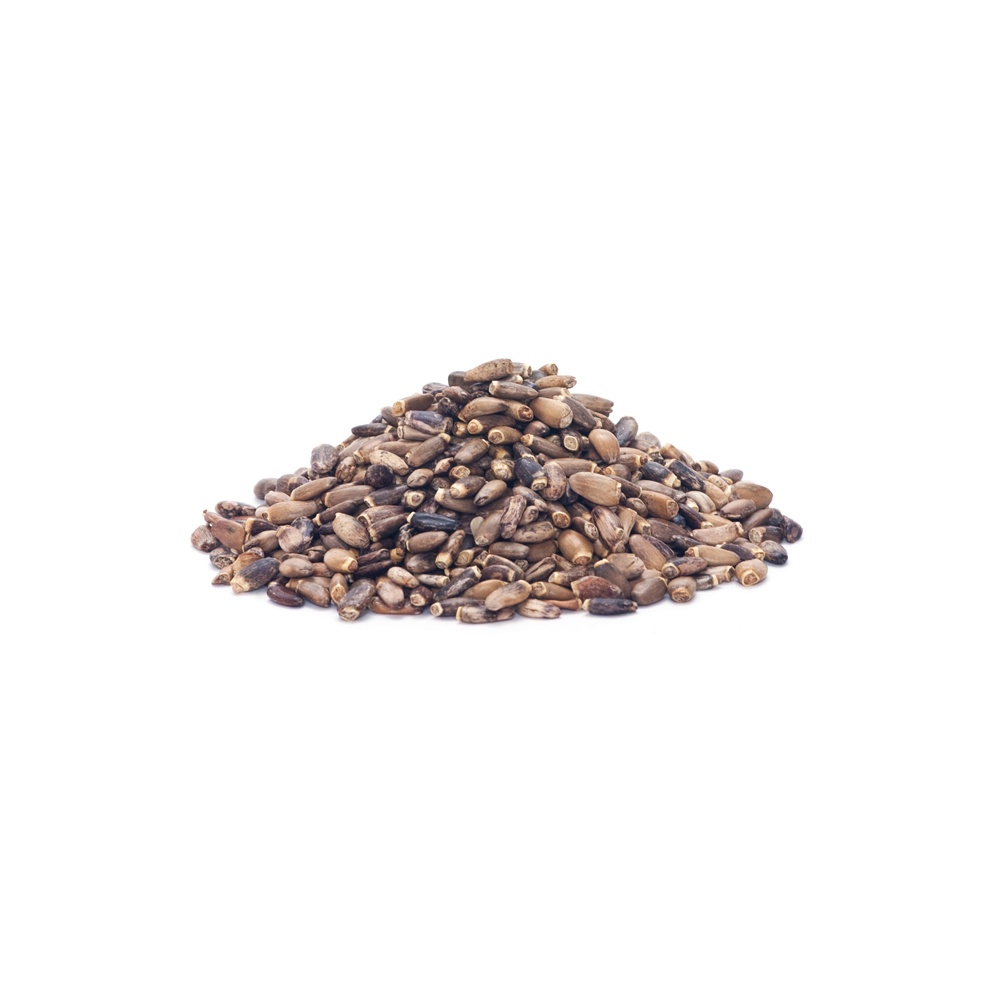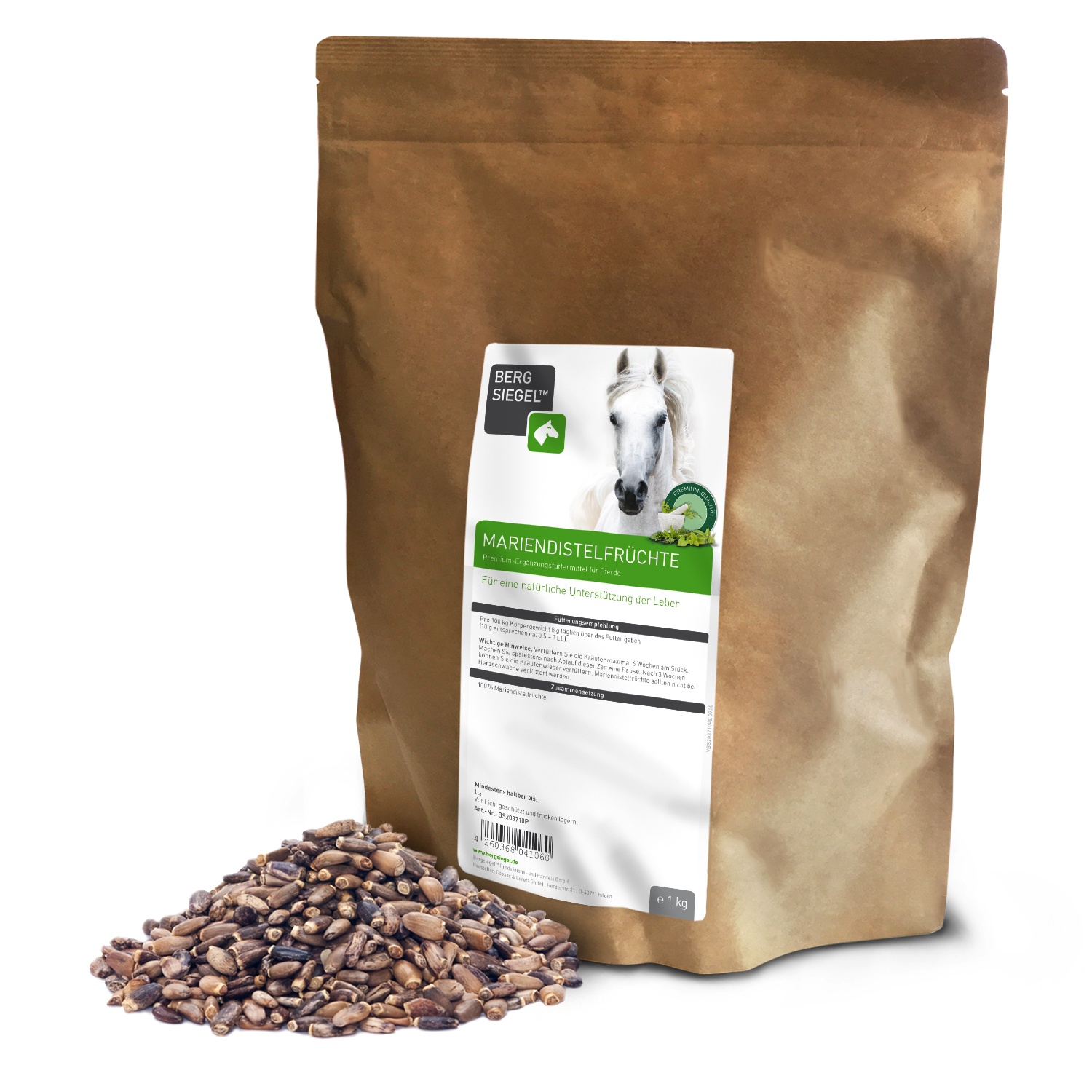 Supports liver function
Contains silymarin
100% milk thistle fruits
Bergsiegel milk thistle contains 100 % milk thistle fruits that support equine liver function. An important substance in milk thistle is silymarin. Milk thistle is also used in herbal mixtures that promote liver function.

Milk thistle fruits are the ripe fruits of the milk thistle, a biennial plant which grows to 60–150 cm high with large, green-white marbled leaves and purple tubular blossoms. The milk thistle is native to the Mediterranean areas of Europe but is cultivated throughout the world today in subtropical to moderate zones.
Consult your veterinary surgeon or alternative veterinary practitioner if your horse suffers from acute or chronic ailments.

For information on the effects of herbs in relation to doping, consult the Equine Anti-Doping and Controlled Medication Regulations of the German Equestrian Federation (Deutsche Reiterliche Vereinigung e. V.). These can be found on the German Equestrian Federation website.
Feeding Recommendation
The following quantities are recommended as supplement to daily rations: Warmbloods 30–50 g, thoroughbreds 40 g, ponies 30 g. Administer the herbs over a six-week period.
Composition
Single Feed for horses, Ingredients:
100% milk thistle fruits

Analytic Components:
| | |
| --- | --- |
| Crude protein | 15,4 % |
| Crude fibre | 25,0 % |
| Crude oils and fats | 24,1 % |
| Crude ash | 5,0 % |
| Moisture content | 6,7 % |