AGF82000
bussi box
The practical storage tin for WiesenBussis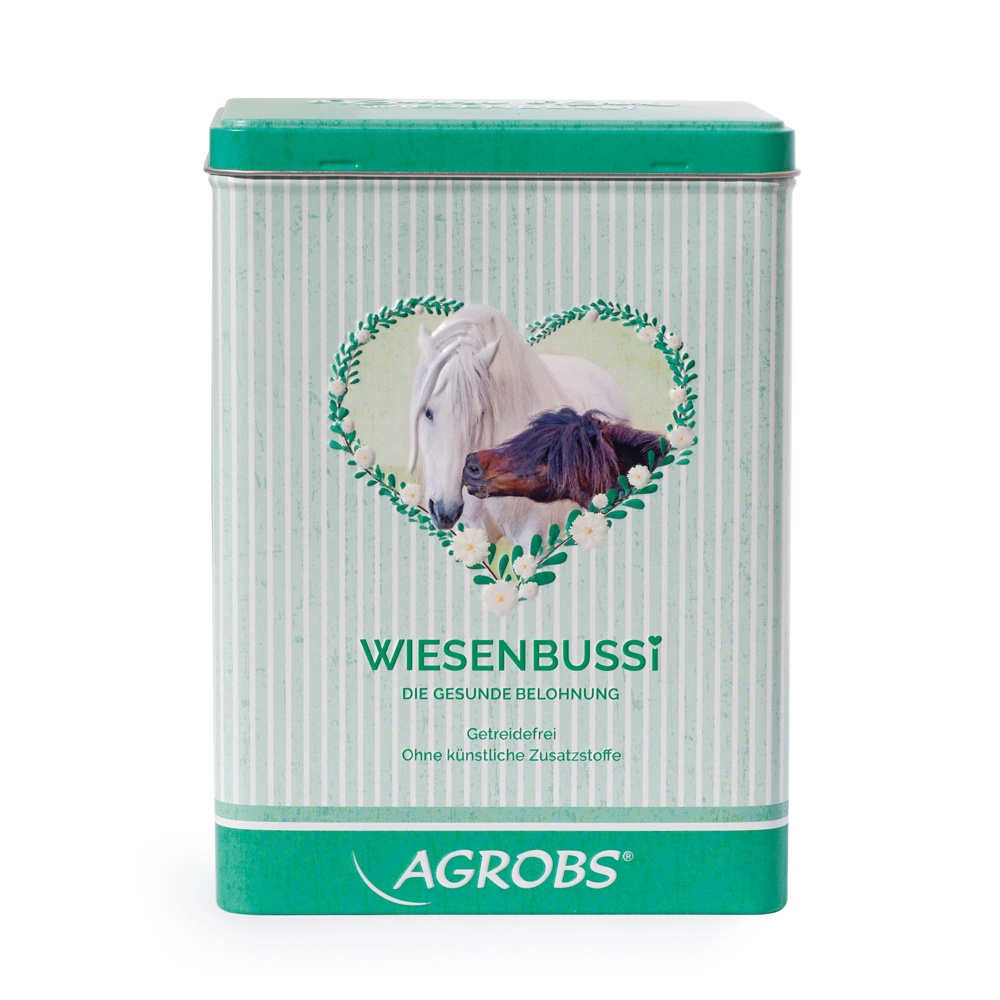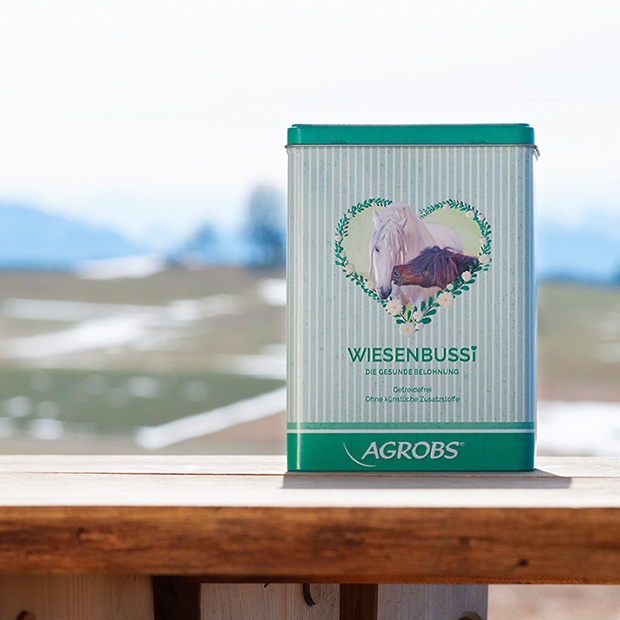 holds one 1-kg sack of WiesenBussis
rodent-proof storage for horse treats
made of robust tin
with protective interior coating
attractive embossed motif and detailed design
with space for name on the back
dimensions: 145 x 100 x 195 mm
Treat sacks getting chewed on or lost in the cupboard?
The Bussi Box from AGROBS lets you keep WiesenBussis protected and in one place. This attractive metal tin holds one 1-kg sack of WiesenBussis. The attractive design and embossed motif on the tin and lid give it a special touch.
It also has a space for your name or your horse's name on the back. The BussiBox makes a handy storage tin for the stable and can be refilled with treats from larger sacks.

AGROBS WiesenBussis are available in units of 1 kg (sack), 10 kg (tub) and 25 kg (sack).

Dimensions: 145 x 100 x 195 mm (W x D x H)
Material: tin. Matt exterior; interior with protective coating for holding foodstuffs.