20193
Flexible Feed Bowl 17 L
A feed-bucket all-rounder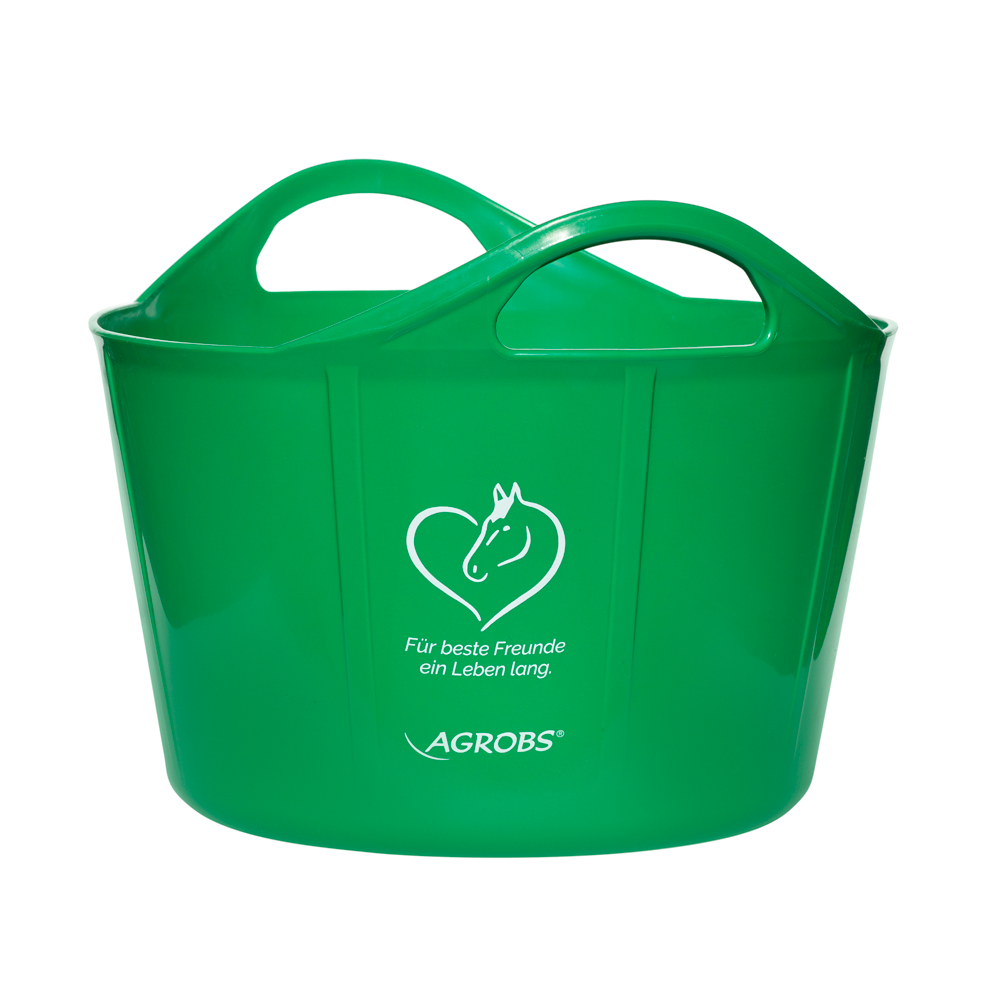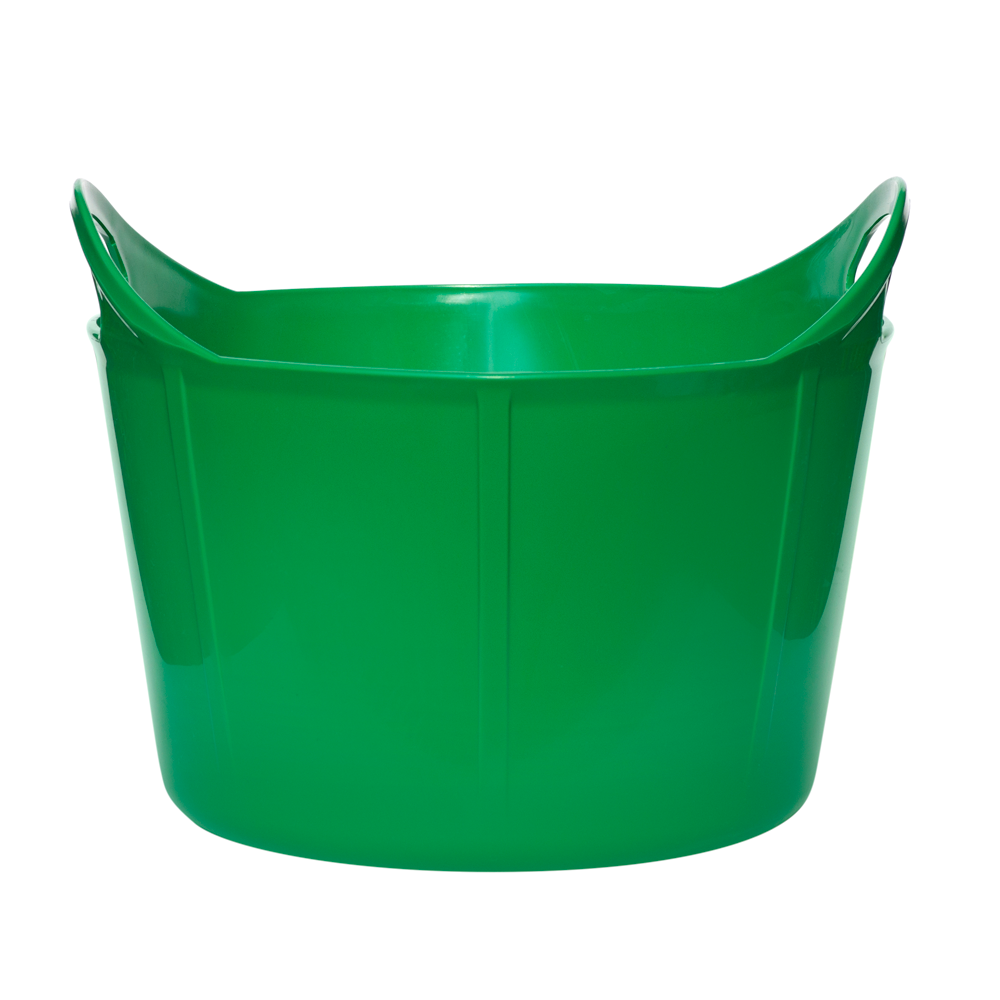 robust yet flexible
holds 17 litres
perfect for soaking PreAlpin® Wiesencobs® or PreAlpin® Wiesenflakes®
with two handles
food-safe
height: approx. 27 cm
also handy as a feed or watering bucket, for transporting small gear, etc.
When horses use their feed bucket as a football, those buckets need to be replaced regularly. But not these flexible feed bowls! This AGROBS® feed bowl is made of flexible plastic that withstands animal kicks and bites. It can also be used in a variety of ways, including as a watering bucket, feed bowl or shopping basket. Made of food-safe plastic material so that you can use its 17 litre capacity for large portions of Pre Alpin® Wiesencobs® in good conscience.