AGH15000
Kräuterlinge
Delicious base feed for rodents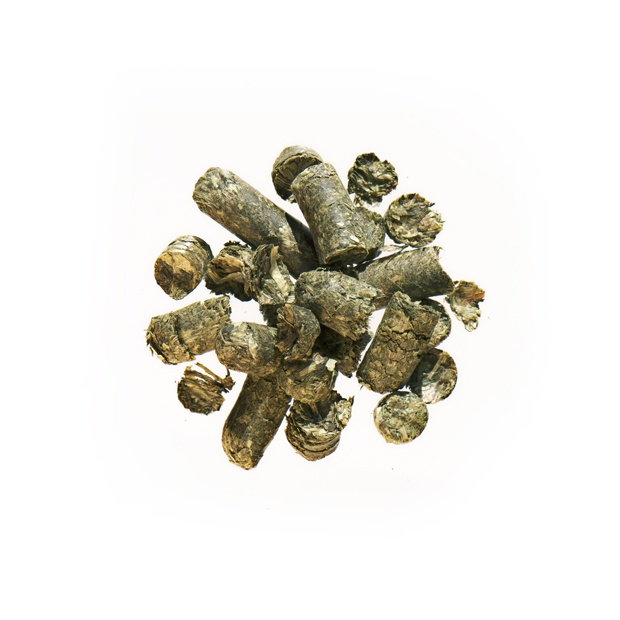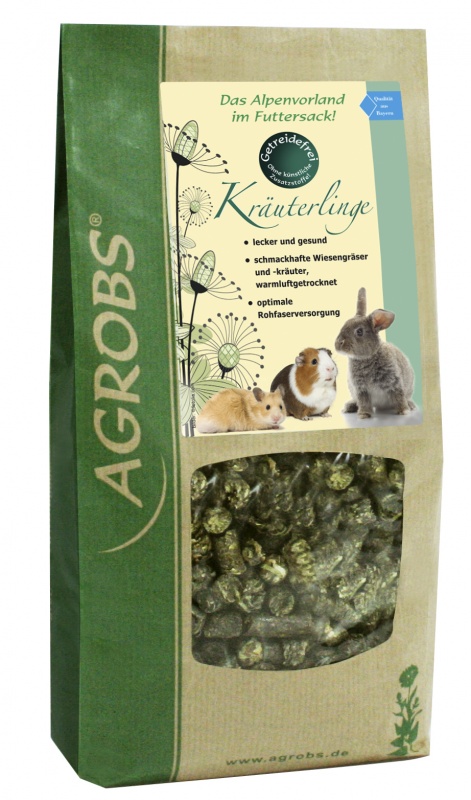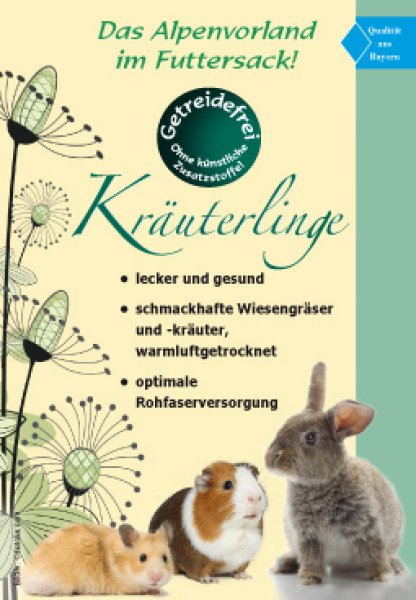 tasty and healthy
Base feed that is dust-free and low in allergens
Herbs and grasses from highly diverse meadows
Promotes necessary dental abrasion
free of grain
Ideal calcium-phosphorous ratio
No added flavourings or preservatives
Commercial form:
1 kg bag
12,5 kg paper sack

Herbivorous rodents and rabbits should always be fed a high-quality hay or dry green plants that are high in crude fibre. Agrobs Kräuterlinge is a base feed that can be used as a hay substitute or as a supplement to hay. It is clean, high in crude fibre, dust-free and low in allergens.
Agrobs Kräuterlinge contains herbs and grasses from highly diverse meadows that have been harvested at the optimum time and processed into cobs at a modern air-drying plant to keep their nutrients and vitamins. We place special importance on maintaining fibre structure, as this stimulates chewing, promotes necessary dental abrasion and improves digestion.
Agrobs Kräuterlinge contains no additives of any kind.
Agrobs Kräuterlinge for all herbivorous rodents and rabbits…
Feed your pet a diverse feed from the Alpine foothills
Suitable as a hay supplement or substitute
Contains no cereals
Low in protein
Ideal calcium-phosphorous ratio
Easy to dispense
Can be fed in unlimited quantities at all times
Important:
Guinea pigs should be provided with small quantities of fresh vegetables, greens or fruit daily for their vitamin C requirements.
Feeding Recommendation
Use as freely available base feed
Composition
Single feed for rabbits, guinea pigs, chinchillas, hamsters and degus

Ingredients:
Meadow grasses and herbs
Analytical components:
| | | | |
| --- | --- | --- | --- |
| Crude protein | 7,60 % | Water | 7,30 % |
| Crude Oils and fats | 2,50 % | Calcium | 0,76 % |
| Crude fibre | 30,30 % | Phosphorus | 0,22 % |
| Crude ash | 9,60 % | | |
The analysed values are of native origin.
Status 11/2017