3221
kräutermix 1 kg
Herb Seeds for the Pasture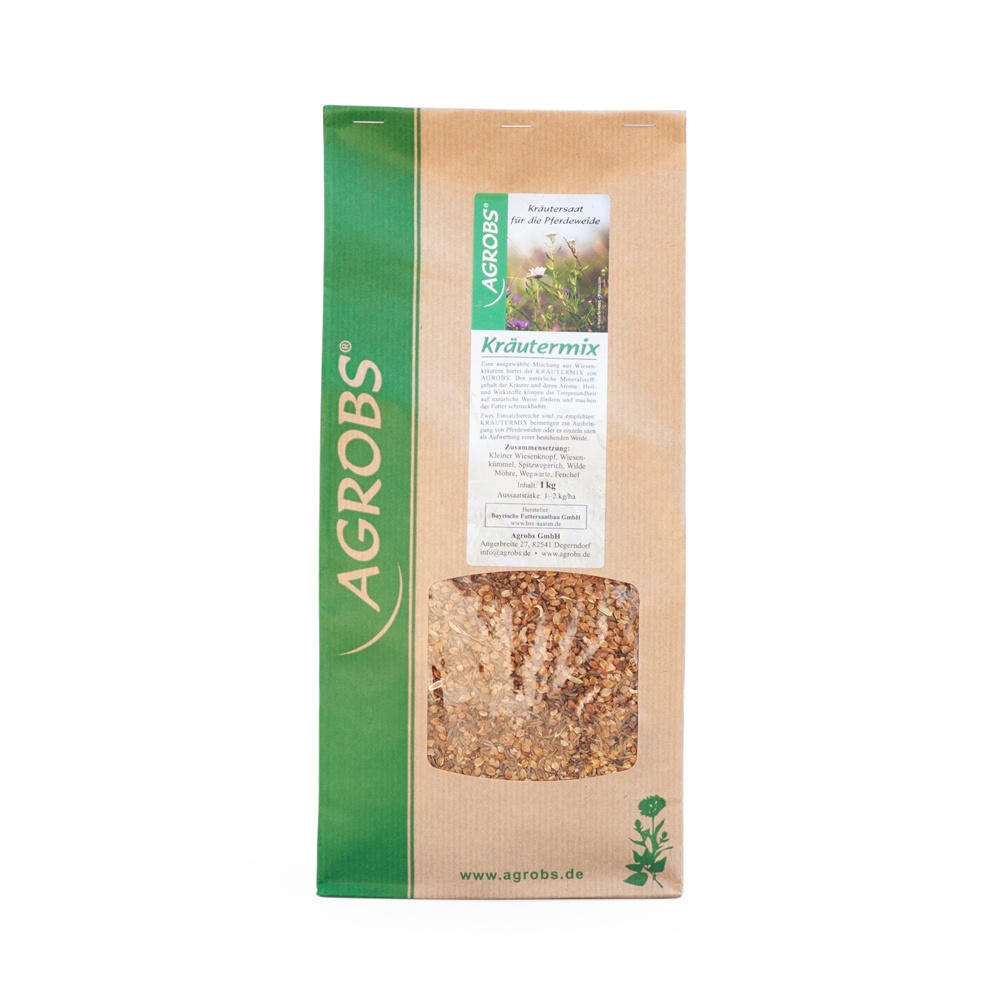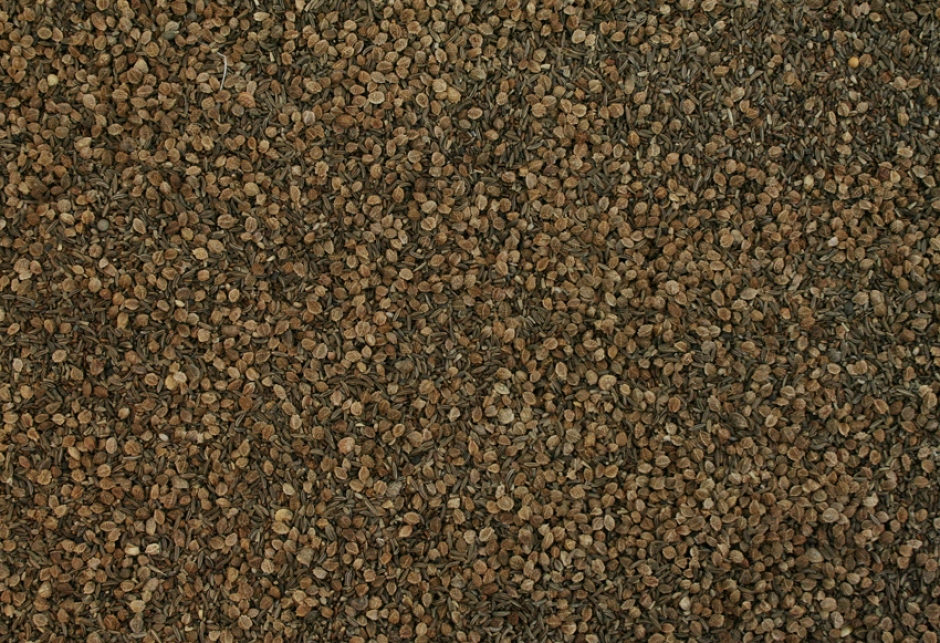 selected herbs
ideal for many locations
certified seeds from Bavarian cultures
meets the regulations of the International Seed Testing association (ISTA)
perfect for pasture and haying
Commercial form: 1 kg bag
A variety of herbs for horse pastures

AGROBS® Kräutermix is a select blend of meadow herbs. The herbs' natural mineral content and their aromatic, medicinal and active ingredients promote good health in animals naturally and make for a delicious forage.

Kräutermix may be added to supplement grass seed on horse pastures or can be used specifically to improve existing pastures.

AREAS OF USE:
For reseeding and new planting.


Composition, Care & Seeding
INGREDIENTS
garden burnet, caraway, ribgrass, wild carrot, chicory, fennel
CARE & SEEDING
Adapted moderate fertilisation
Seeding levels:
1 to 2 kg / ha
Seeding period:
early spring or fall (october), mow at initial growth height of 15 to 20 cm
Sowing depth:
approximately 1 cm
Longevity:
perennial (up to 6 years)
General tips for use and maintenance:
Alternate fields between mowing and grazing use
Avoid overgrazing and turnout to wet pastures
Timely pasture rotation (short grazing times, long recovery times for a stable turf)
Turf should never be shorter than 5-6 cm
Pasture maintenance in spring (harrow, roll if necessary)
Mow after grazing
Reseed areas with tread damage, patchy stock