AGH20000
Naturmix
Special feed mix for chinchillas and degus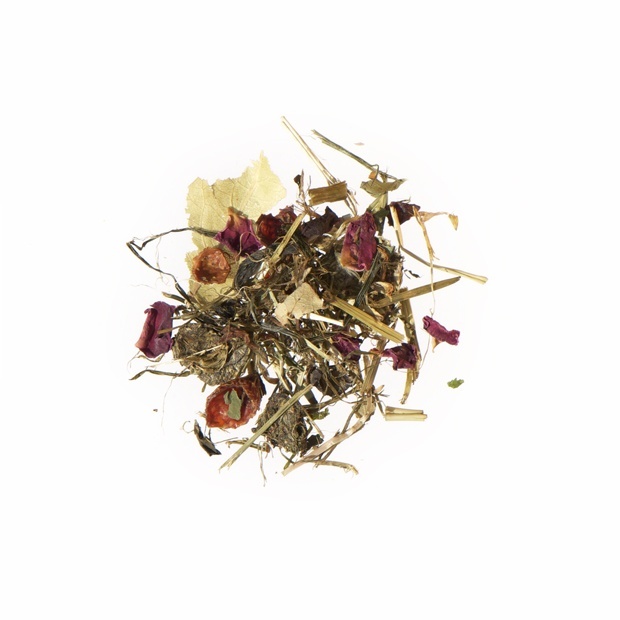 Based on the natural diets of chinchillas and degus
Made from over 60 different meadow grasses and herbs, roots, blossoms and seeds
free of grain
No added flavourings or preservatives
No synthetic vitamin C
Commercial form:
8 kg paper sack

Foods corresponding to the natural diets of chinchillas and degus are essential for their proper nutrition. These consist of high-fibre plants that include dried grasses and herbs, leaves, blossoms, roots and barks.
A high-quality hay or base feed should always serve as the basis for our pets' diets. You should refrain from using a cereal-based compound feed as a feed supplement, as this does not correspond to the natural diet of the animals and may make them ill.
Agrobs Naturmix uses only ingredients that correspond to the natural diets of these animals.
Naturmix for chinchillas and degus...
Contains only ingredients corresponding to the animals' natural diets.
is made from over 60 different meadow grasses and herbs, roots, blossoms and seeds
provides an optimum supply of crude fibre
contains no grain
Allows selective feeding
Made without added flavourings, preservatives, or binding agents
Feeding Recommendation
in addition to hay
as an enhancement to base feed
Our feeds contain no synthetic vitamin C. We recommend daily supplements of fresh vegetables or rose hips as natural sources of vitamin C.
Composition
Feed additives for chinchillas and degus

Ingredients:
Air-dried meadow grasses and herbs, nettle, red clover blossoms, lamb's tongue leaves, dandelion leaves, rose hips, blackberry leaves, strawberry leaves, dandelion root, rose petals, hibiscus blossoms, lime tree blossoms
Analytical components:
| | | | |
| --- | --- | --- | --- |
| Crude protein | 9,50 % | Water | 10,00 % |
| Crude Oils and fats | 2,10 % | Calcium | 0,95 % |
| Crude fibre | 23,10 % | Phosphorus | 0,27 % |
| Crude ash | 8,90 % | | |
The analysed values are of native origin.
Status 11/2017