3260
Saatgut
Biodiversity of the Alpine Foothills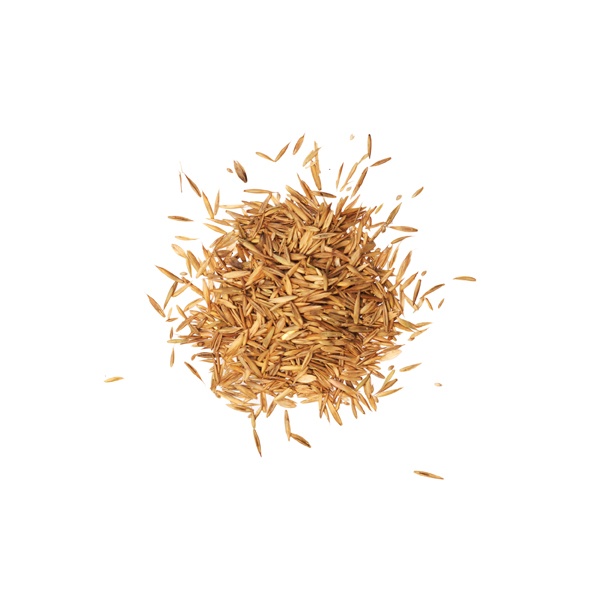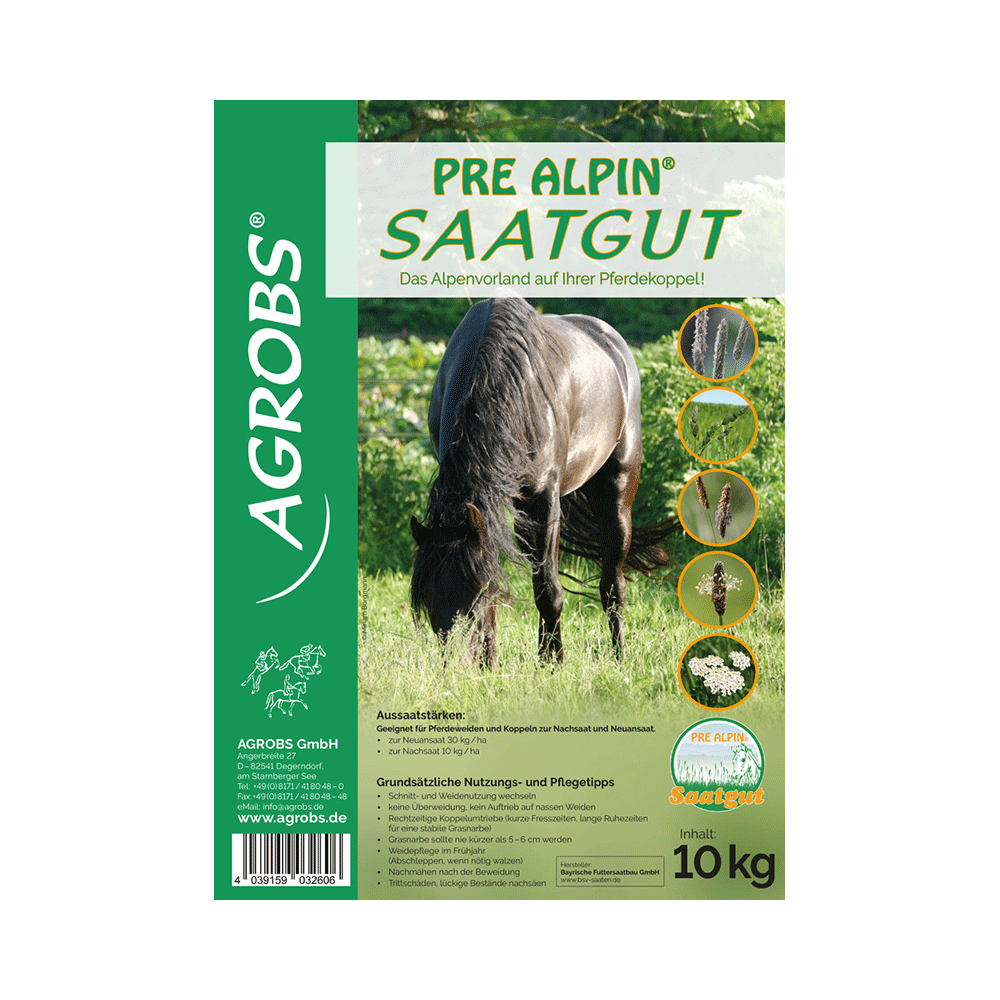 selected and various species of grasses and herbs
ideal for many locations
balanced blend of high and low grasses for horse nutrition
certified seeds from Bavarian cultures
meets the regulations of the International Seed Testing association (ISTA)
no high performance grass types
perfect for pasture and haying
commercial form: 10 kg paper sack
The Bavarian Alpine foothills are rich in different types of grasses and herbs, on which AGROBS has based its special seed blends for pastures.
PRE ALPIN Seed features a balanced mix of over and under grasses, enhanced with important and tasty herbs, ensuring sufficient fodder yield. A thick turf is quickly established. Fast regeneration and trample-resistance guarantee durability. PRE ALPIN Seeds is perfect for all soil types.

Suitable for reseeding and new seeding.
Composition, Care & Seeding
INGREDIENTS
timothy, red fescue, meadow fescue, Kentucky blue grass, cocksfoot, tall oat grass, perennial ryegrass, meadow foxtail, tall fescue, yarrow, meridian fennel, small burnet, corn parsley, fennel, dill, common chicory, ribwort plantain, wild carrot

CARE & SEEDING
Adapted, moderate fertilisation or first feeding in spring, fertilisation after nutrient withdrawal

Seeding levels:
New Seeding 30 kg / ha
Reseeding 10 kg / ha

Seeding period:
spring or fall, mow at initial growth height of 15 to 20 cm

Sowing depth:
approximately 1 cm

Longevity:
perennial (up to 6 years)

General tips for use and maintenance:
Alternate fields between mowing and grazing use
Avoid overgrazing and turnout to wet pastures
Timely pasture rotation (short grazing times, long recovery times for a stable turf)
Turf should never be shorter than 5-6 cm
Pasture maintenance in spring (harrow, roll if necessary)
Mow after grazing
Reseed areas with tread damage, patchy stock