AGF29000
selen pur
For Balancing a Selenium Deficiency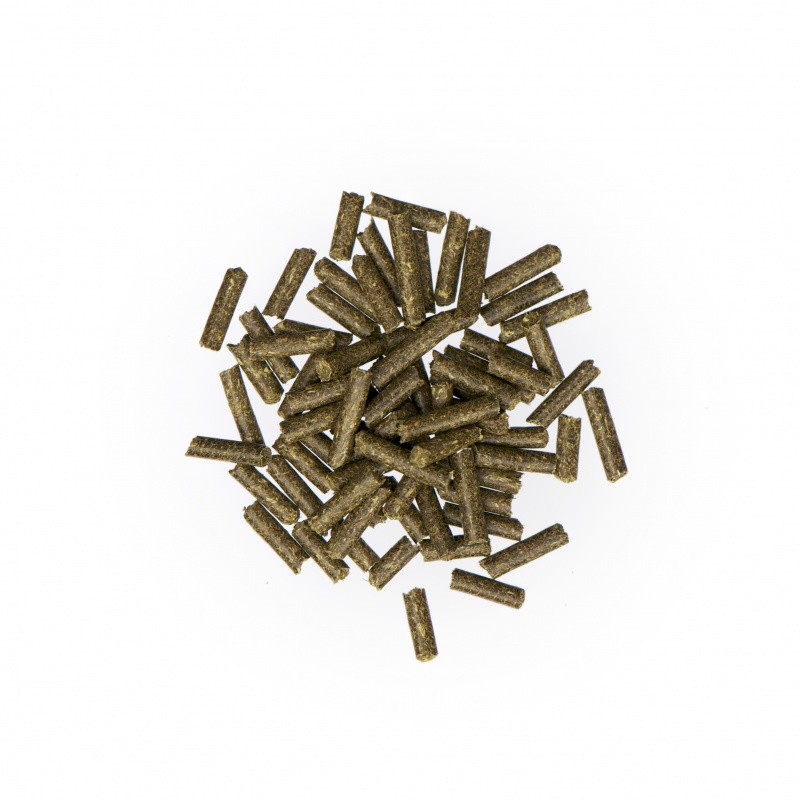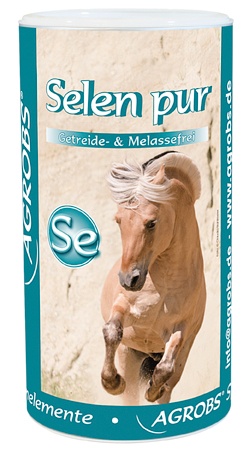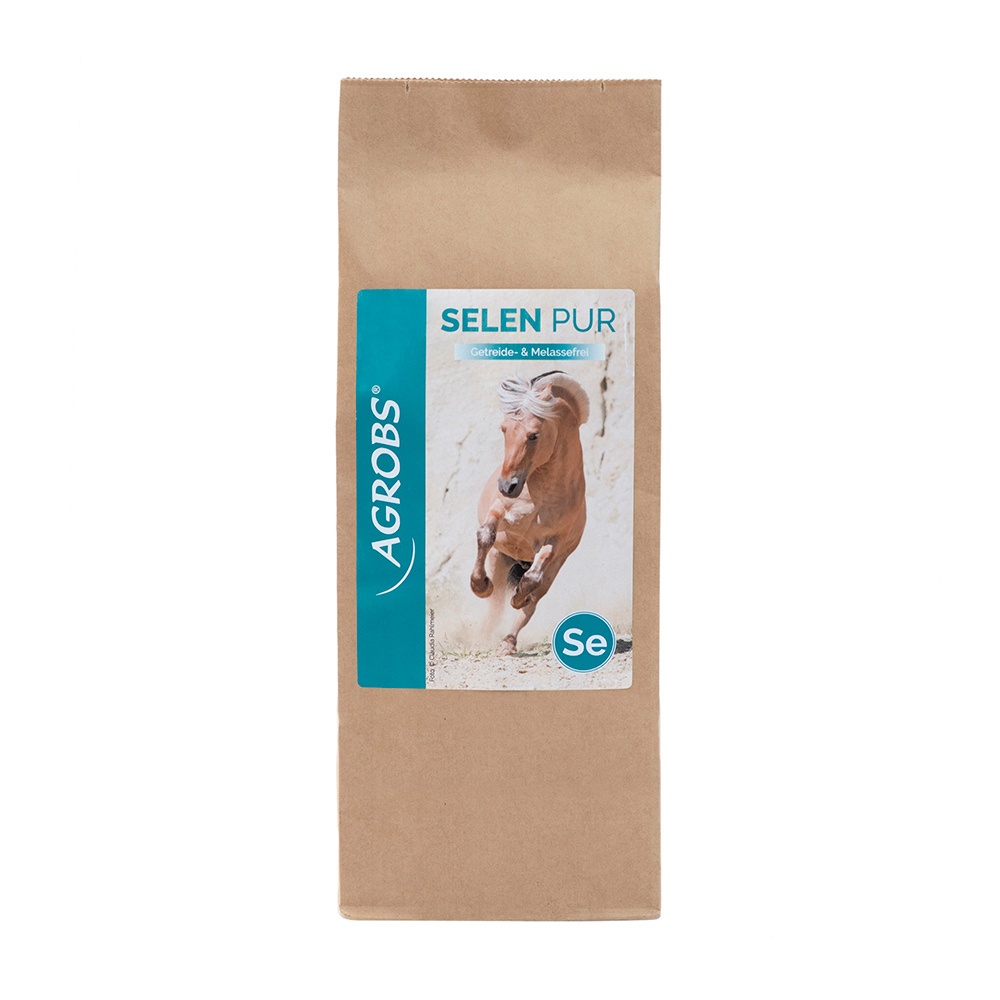 highly effective combination of fast-acting sodium selenite and organically bonded selenium
free of grain and molasses, appropriate for all horses
pellet size: Ø 3 mm
with vitamine E for ideal absorption
the convenient pellet form and the tasty recipe with Prenatura® dried green fibres and linseed make feeding nice and easy
Commercial form:
700 g container
700 g bag

Selen Pur for horses
Trace elements to promote strong muscles and a healthy immune system.
An inadequate supply of selenium and vitamin E can lead to muscular problems, decreased performance and susceptibility to infection. Young horses especially are at risk of skeletal and cardiovascular changes from a selenium deficiency.
AGROBS Selen pur delivers a healthy, high-quality combination of organically bound selenium and quick-acting sodium selenite to sensibly and efficiently compensate for an inadequate supply of selenium.
Selen pur's special blend of air-dried meadow grasses and herbs with linseed gives it a great taste that even fussy horses love. Its pellet form allows for easy and precise measurement.
selen pur is cereal and molasses-free
blend of organically bound selenium and quick-acting sodium selenite
with antioxidant vitamin E
compensates for selenium deficiency
improves muscle metabolism
for a healthy immune system
AREAS OF USE
specifically for balancing a selenium deficiency
for improving the muscle metabolism
for the immune systems
Feeding Recommendation
5 g per 100 kg of body weight / day
Large horses: 30 g per day (600 kg body weight)
Small horses: 20 g per day (400 kg body weight)
(1 level measuring spoon = approximately 20 g)

This supplementary feed has a higher selenium content than complete feeds and should only be administered as recommended. Please consult your vet to prevent oversupply. Not intended for long-term use.
Composition
Feed additive for horses, ingredients:
Prenatura® dried green fibres*, linseed
*= made of grass, herbs and legumes
Analytical components:
| | | | |
| --- | --- | --- | --- |
| Crude protein | 7.90 % | Crude ash | 8.30 % |
| Crude oils and fats | 1.50 % | Sodium | 0,10 % |
| Crude fibre | 20.30 % | | |
Additives per kg:
| | | | |
| --- | --- | --- | --- |
| Selenium in selenium yeast, from Saccharomyces cerevisiae CNCM I-3060, inactivated (3b810) | 20 mg | Vitamin E (3a700) | 50 000 mg |
| Selenium from sodium selenite (3b801) | 20 mg | | |

Status 01/2023