AGF31000
spurenelemente pur
High-Available Trace Elements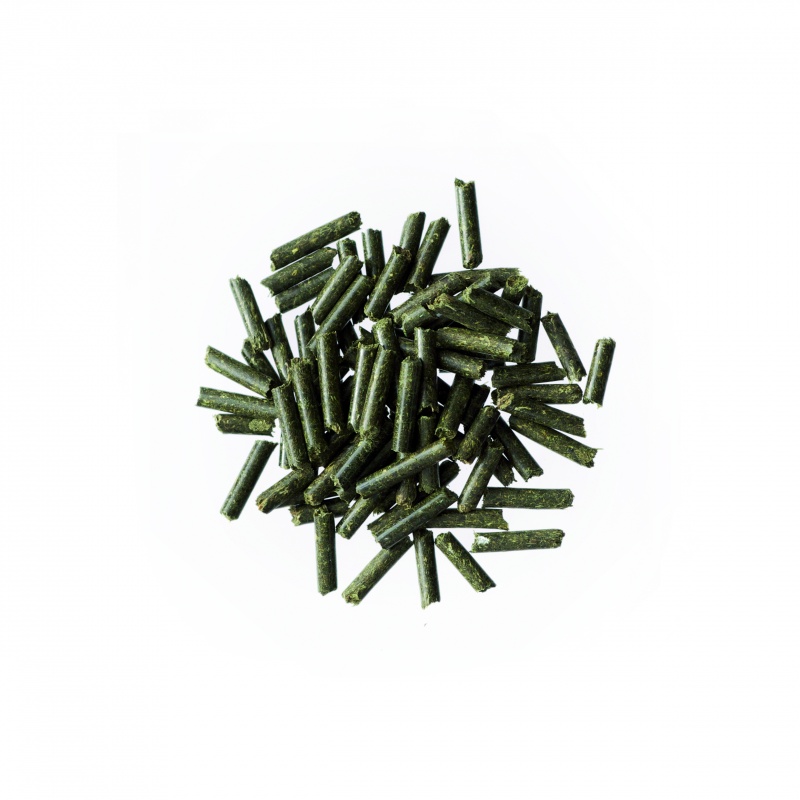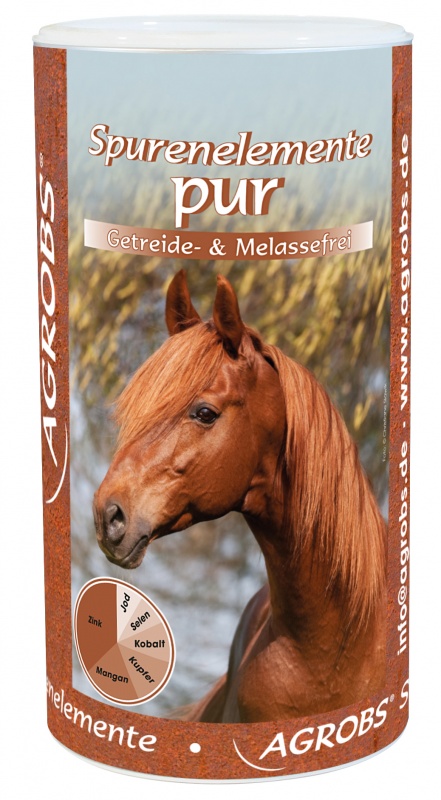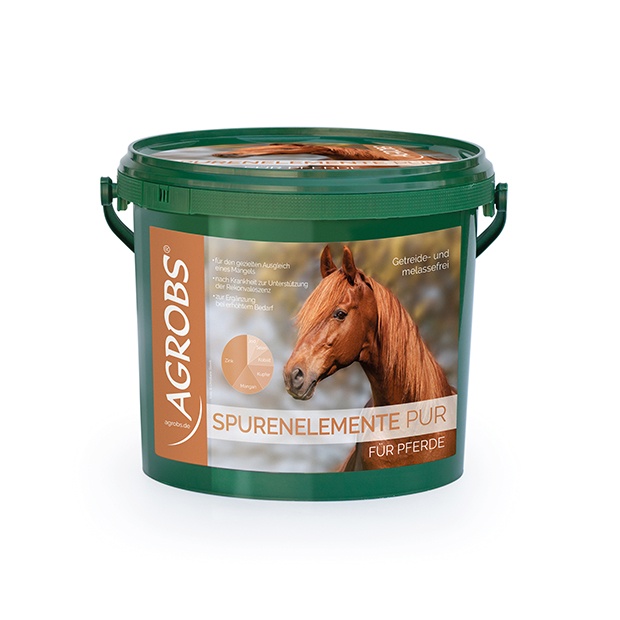 supply with essential trace elements for many important metabolic functions
pellet size: Ø 3 mm
free of grain and molasses, appropriate for all horses and ponies
based on warm air-dried meadow grasses and herbs as well as linseed
combination of organically and inorganically bonded trace elements
Commercial form:
800 g container
3 kg bucket

Spurenelemente pur for horses
The trace elements zinc, selenium, copper, manganese, iodine and cobalt are essential for important metabolic functions in our horse's bodies. Deficiencies from inadequate supply or increased requirements can result in a variety of mostly non-specific symptoms such as lethargy, susceptibility to infection or allergies, or unhealthy skin and hooves.
Spurenelemente pur is a horse feed that's high in crude fibre and contains all important trace elements to compensate for such deficiencies.
Spurenelemente pur contains no cereals or molasses
to compensate for trace element deficiencies
assists in recovery after illness
as a supplement for increased requirements (e.g. for horses that are growing or that have increased sport performance demands, stress, or chronic illness)
AREAS OF USE
specifically for balancing a trace element deficiency
after illness in order to support convalescence
for supplementation in case of an increased need (e.g. growth, increased performance, stress, chronic illnesses)
Feeding Recommendation
5 g per 100 kg of body weight / day
Large horses: 30 g per day (600 kg body weight)
Small horses: 20 g per day (400 kg body weight)
(1 level measuring spoon = approximately 20 g)

Feeding instructions:
This supplementary feed has a higher trace mineral content than complete feeds and should only be administered as recommended. Consult our feed experts for more information.
Composition
Feed additive for horses, ingredients:
Prenatura® dried green fibres*, linseed
*= made of grass, herbs and legumes
Analytical components:
| | | | |
| --- | --- | --- | --- |
| Crude protein | 12.60 % | Crude ash | 14.60 % |
| Crude oils and fats | 2.60 % | Sodium | 0,10 % |
| Crude fibre | 20.10 % | | |
Additives per kg:
| | | | |
| --- | --- | --- | --- |
| Zinc from zinc chelate of protein hydrolysates (3b612) | 10 000 mg | Selenium in selenium yeast, from Saccharomyces cerevisiae CNCM I-3060, inactivated (3b810) | 10 mg |
| Manganese from manganese chelate of protein hydrolysate (3b505) | 1 500 mg | Selenium from sodium selenite (3b801) | 10 mg |
| Copper from copper(II) chelate of protein hydrolysates (3b407) | 1 200 mg | Iodine as calcium iodate anhydrous (3b202) | 10 mg |
| Cobalt as coated granulated cobalt(II) carbonate (3b304) | 50 mg | | |
Status 01/2023