AGF20000
Straw
High-Quality Feeding Straw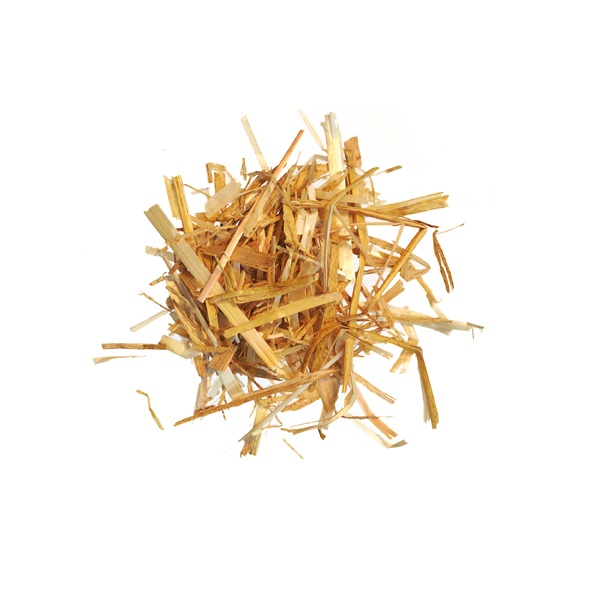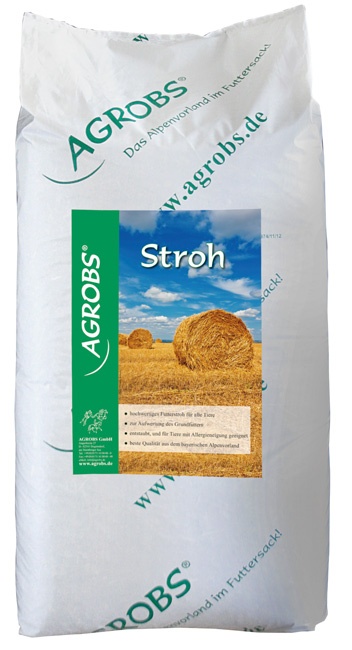 appropriate as low-energy supplement for obese animals
appropriate for all animals
in form of chaff
appropriate for horses sensitive to dust
very low in protein - ideal for balancing a feeding ration with high energy contents
best quality due to warm air-drying and additional dust extraction
Commercial form:
4 kg bale
10 kg bale

Straw is quite useful as a supplemental feed. Low in nutrients, it primarily promotes chewing activity and satiety and provides crude fibre.
Straw must be clean. It must not smell mouldy or hold any contaminants. After being harvested, AGROBS Straw undergoes warm air drying and dust extraction to ensure its suitability as a high-quality feed.
AREAS OF USE:
for enhancement of the basic feed
as low-energy feed to keep horses occupied
in case of straw-free bedding as guarantee for a sufficiently long chewing period in addition to hay, grass and concentrated feed
Feeding Recommendation
up to max. 500 g per 100 kg ideal body weight per day
solely feeding straw is not recommended without supplementation of hay/ pasture grass
introduce new feed gradually
Composition
Single feed for horses, ingredients:
barley and wheat straw, chaffed and warm air dried
Analytical components:
Crude protein
4.60 %
Fructan
0.82 %
Crude oils and fats
1.30 %
Zinc
7.00 mg/kg
Crude fibre
42.30 %
Manganese
34.70 mg/kg
Crude ash
3.70 %
Copper
2.30 mg/kg
Calcium
0.28 %
Selenium
< 0.02 mg/kg
Phosphorus
0.09 %
Lysine
0.12 %
Magnesium
0.06 %
Methionine
0.05 %
Chloride
0.05 %
Cystine
0.03 %
Sodium
0.01 %
Threonine
0.14 %
Potassium
0.72 %
Digestible energy
5.43 DE MJ/kg
Sulphur
0.08 %
Metabolisable energy
4.20 ME MJ/ kg
Starch
0.22 %
Prececal dig. crude protein
2.78 %
Sugar
0,01 %
The analysed values are of native origin.
The analysed sugar value is also of wholly native origin. No added artificial sugars.
Status 01/2022