AGH12000
Testudo Baby
Extra-fine base feed for juvenile tortoises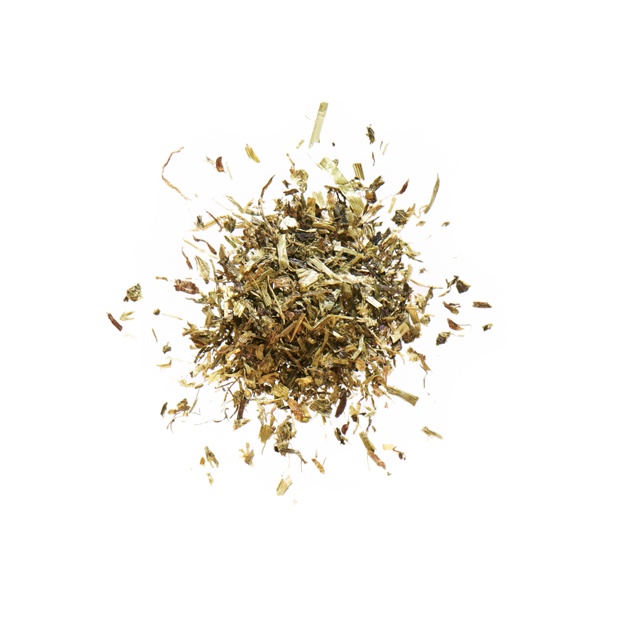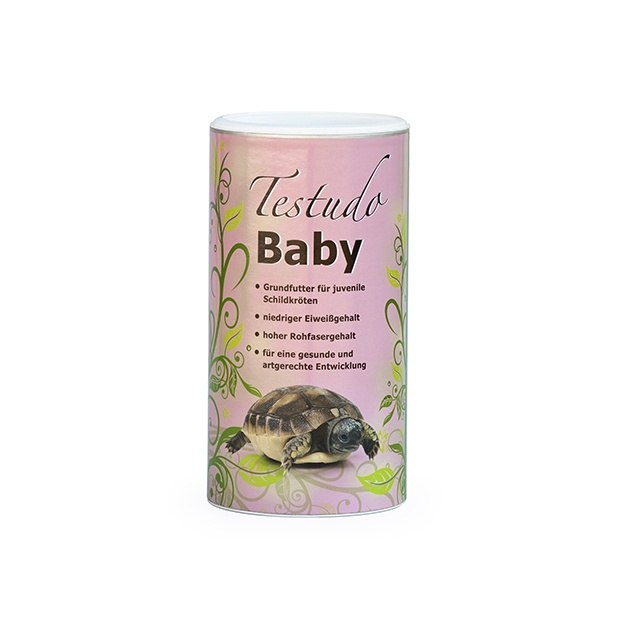 meadow leaves and seeds from the foothills of the Bavarian Alps, rich in vital substances
ideal calcium-phosphorous ratio
Extra-short fibres
provides an optimum supply of crude fibre for maintaining healthy intestinal flora
recommended by the Auffangsstation für Reptilien München e.V., Germany's biggest reptile rescue centre
no artificial flavourings or preservatives
no cereals or animal products
can be made available ad libitum
Commercial form:
300 g container

The diet of a tortoise in the wild is always dependent on its natural vegetation conditions. In its original habitat, the actual growing season is usually quite short, followed by drought and heat from midsummer through autumn. In spring, the plants' crude fibre content is relatively low and their protein content is high. The herbs and grasses "age" as the summer progresses, with crude fibre content increasing at the peak of summer and protein content dropping off sharply.
The needs of the organism call for a feed composition that is adapted to the seasonal cycle.
Baby tortoises have dietary needs that are similar to adults. They need herbs and grasses from biodiverse yet lean meadows. Practice restraint in feeding them, even if this diet seems meagre by human standards. This will ensure the steady, slow growth necessary for young turtles and will prevent later health issues.
Testudo Baby is an extra-fine feed adapted to the dietary needs of young tortoises and made up of leaves and seeds rich in vital substances from biodiverse, lean meadows in the Alpine foothills in Bavaria. The fine components and extra-short fibre lengths provide babies and young tortoises weighing up to 200g with adequate roughage and vital substances.
Testudo Baby for all young tortoises (max. 200g live weigh):
provides nutrition in line with the natural habitats of young tortoises
ensures the development and maintenance of healthy gut flora
enhances diet with nutrients and vital substances
ensures an optimum supply of crude fibre
Feeding Recommendation
Testudo Baby can be fed in unlimited quantities to juvenile tortoises weighing up to 200 g
can be fed in unlimited quantities when moistened
serve fresh feed daily!
Composition
Single feed for tortoises, ingredients:
Meadow grasses and herbs, fine fibres (unpressed)

Analytical components:
| | | | |
| --- | --- | --- | --- |
| Crude protein | 9.30 % | Water | 9.40 % |
| Crude oils and fats | 2.90 % | Calcium | 0.67 % |
| Crude fibre | 26.70 % | Phosphorus | 0.23 % |
| Crude ash | 8.30 % | Sodium | 0.03 % |
(This indications are average values - minor variances are possible in natural products.)

Status: 03/2021