AGH10000
Testudo Fibre
High-fibre feed for healthy intestinal flora and metabolism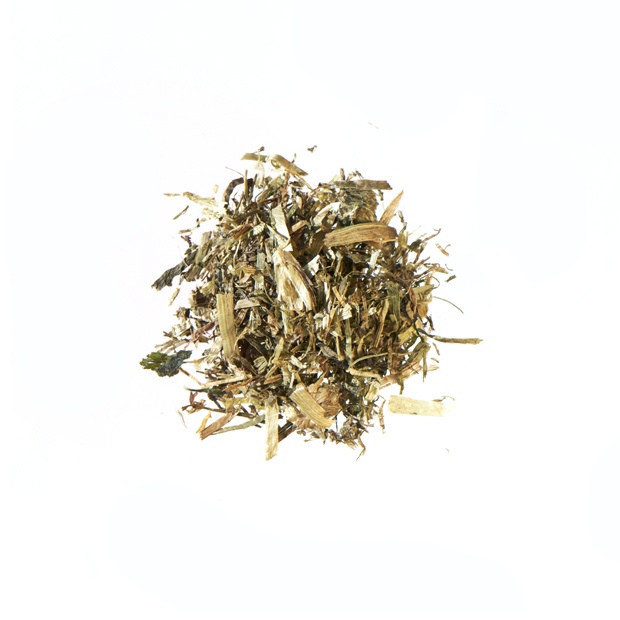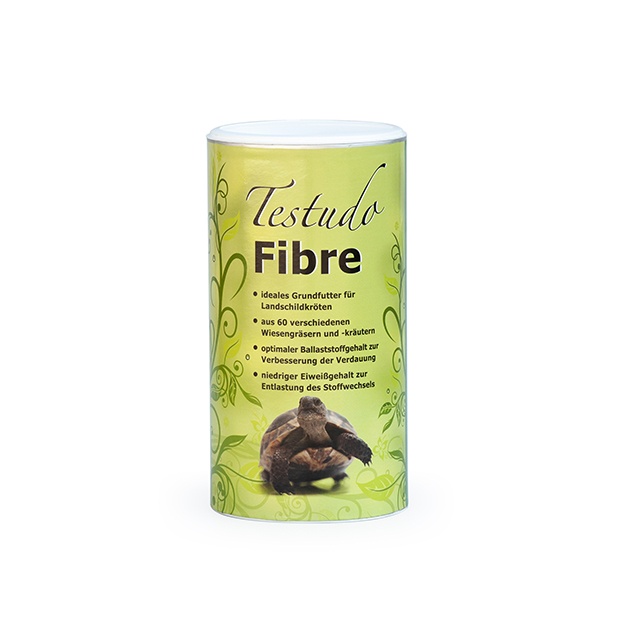 valuable combo of over 60 varieties of rough pasture grasses and herbs
ideal calcium-phosphorous ratio
warm air-dried
adapted to the natural diets of tortoises
recommended by the Auffangsstation für Reptilien München e.V., Germany's biggest reptile rescue centre
can be fed in unlimited quantities when moistened
no artificial flavourings or preservatives
no cereals or animal products
Commercial form:
250 g container
8 kg paper sack

The diet of a tortoise in the wild is always dependent on its natural vegetation conditions. In its original habitat, the actual growing season is usually quite short, followed by drought and heat from midsummer through autumn.
In spring, the plants' crude fibre content is relatively low and their protein content is high. The herbs and grasses "age" as the summer progresses, with crude fibre content increasing at the peak of summer and protein content dropping off sharply.
The needs of the organism call for a feed composition that is adapted to the seasonal cycle.
Tortoises are herbivores and require high-quality feeds. Observation of wild tortoises and study of their physique and digestive tract reveals which feed is best suited for them.
The animals' well-developed appendix enables them to draw sufficient nutrients from grasses and herbs that are rich in crude fibre and low in protein. Meadows cultivated for agriculture are usually heavily fertilised. Their grasses are unhealthy for tortoises and can lead to a variety of diseases. The food supply available to tortoises in their natural habitat is similar to that found in the biodiverse, lean meadows of the highlands north of the Alps.
Tortoises can live long lives with proper management and natural diets high in herbs.
Testudo Fibre provides tortoises with feed specially adapted to their digestive systems.
Testudo Fibre is a valuable staple of a tortoise's daily feed ration. A combination of fresh plants from lean meadows with over 60 different varieties of grasses and herbs ensures a diverse and balanced diet for your animal.
Testudo Fibre for all types of tortoise:
provides nutrition in line with the natural habitats of tortoises
ensures an optimum supply of crude fibre for healthy gut flora maintenance
ideal calcium-phosphorous ratio
can be made available ad libitum
Feeding Recommendation
ideal for unlimited forage feed
can be fed dry or moistened with water
suitable for transitional periods – simply scatter over current feed for a gentle transition
serve fresh feed daily!
Composition
Single feed for tortoises, ingredients:
Meadow grasses and herbs, unpressed
Analytical components:
| | | | |
| --- | --- | --- | --- |
| Crude protein | 8.20 % | Water | 9,20 % |
| Crude oils and fats | 2.70 % | Calcium | 0.62 % |
| Crude fibre | 27.90 % | Phosphorus | 0.21 % |
| Crude ash | 8.20 % | Natrium | 0.03 % |
(These indications are average values - minor variances are possible in natural products)

Status: 03/2021