AGF37000
wölbchen bussi
Bite-sized treats from AGROBS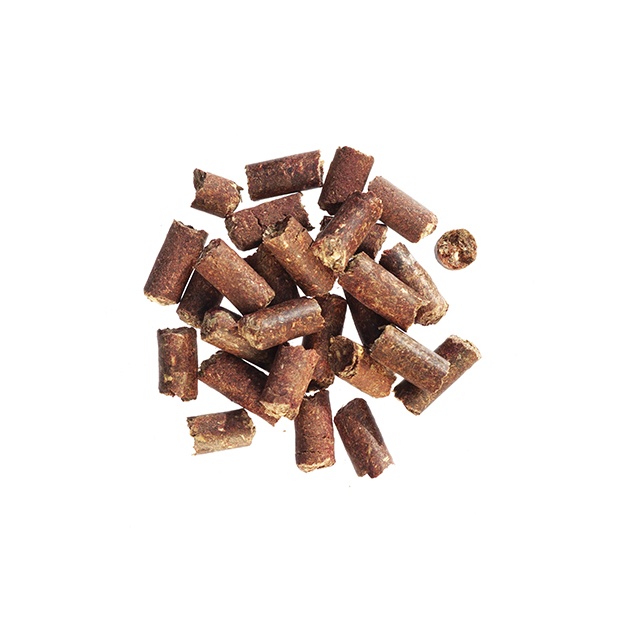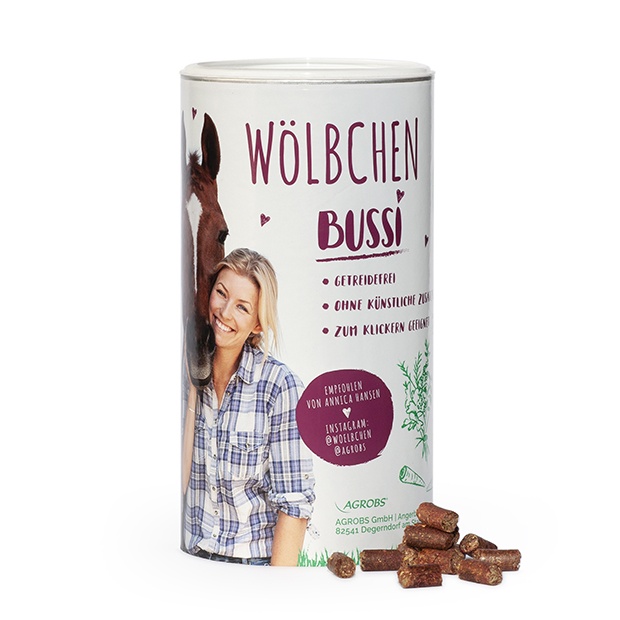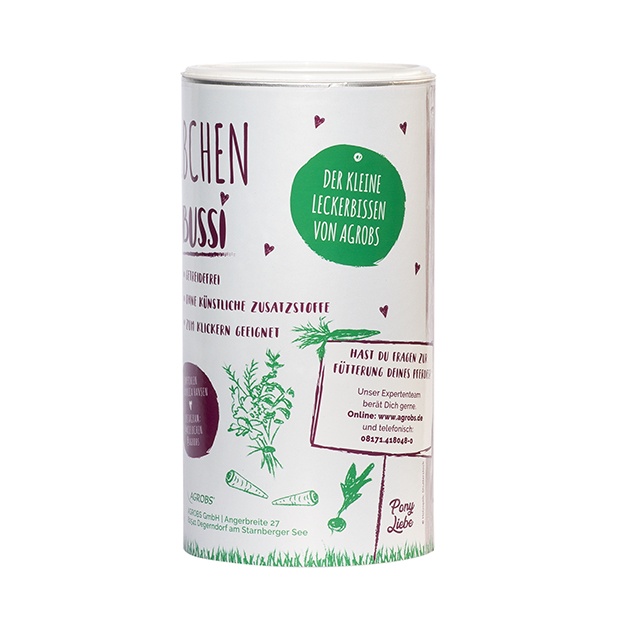 specially selected composition for a healthy, natural reward
especially high in crude fibre
tasty blend of air-dried meadow grasses, herbs and root vegetables
no cereals or artificial additives
suitable for all horse breeds
recommended by Annica Hansen
Commercial form:
750 g container
25kg paper sack

WÖLBCHEN BUSSIS are healthy clicker treats for horses and ponies and are made in collaboration with renowned presenter and YouTube personality Annica Hansen. These tasty rewards were tested by Hansen's Hanoverian mare, Wölbchen, and have been popular ever since.
WÖLBCHEN BUSSIS are made with PRE ALPIN® dried green fibres and gently dried root vegetables for a reward alternative that's both healthy and delicious. Low in starch and sugar, these little treats from AGROBS contain no cereals or molasses, making them ideal for all horses.
WÖLBCHEN BUSSIS contain no artificial additives. Their cereal and molasses-free composition ensures that your rewards are all-natural and healthy for your horse.
AREAS OF USE
the healthy alternative to conventional treats
the healthy clicker treat for all horses and ponies (average pellet size 9 mm)
Feeding Recommendation
bite-sized to fit in your hand (up to one handful daily)
Composition
Feed additives for horses, Igredients:
PRE ALPIN® dried green fibres*, beetroot
* = Green fodder from grass, herbs and legume plants.
Analytic components:
| | | | |
| --- | --- | --- | --- |
| Crude protein | 7,90% | Calcium | 1,81% |
| Crude oils and fats | 2,10% | Phosphorus | 0,23% |
| Crude fibre | 21,70% | Sodium | 0,013% |
| Crude ash | 10,10% | | |
Status: 01/2020